A recent incident made me think twice about how I carry my ebike batteries.
I was loading up my bike at the Meyersdale PA. trailhead on the GAP trail last month when a young fellow pulled in on his Haibike Sduro. He parked next to me and I couldn't help but notice his downtube battery was covered with duct tape. We struck up a conversation and he told me the battery slipped off the back seat when he opened the car door. It hit the pavement and split the case open. He had it in a heavy canvas bag but the impact still cracked the battery case. He said he was only using the damaged one until he saved enough to buy a $600 replacement.
Up until then, I had been using this padded nylon battery bag To protect my Pedego rear rack batteries: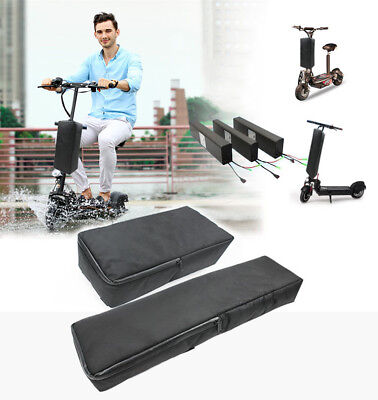 Bag for electric bicycle battery. Quantity: 1pc Bag(the battery is not included).
The above incident made me realize that this bag would do little to protect the battery if it were dropped or mishandled during transport.
When on a multi day bike trip, I usually travel with two batteries and a charger. For additional protection, I now use this rugged Nanuk case which conveniently holds all three items:
The case is weatherproof which means I can carry it in the bed of my pickup when space is tight in the cab.
At almost $90, It isn't cheap but I consider it worth the price to protect two $700+ batteries.
Last edited: