Enclosed are ~20+ modifications to my Pedego Interceptor. The interceptor is a cruiser style ebike with a 500-watt (2/3 Horse power) motor. The battery is 48V 15 amp-hour with a range of 30 mile (no pedaling). Top pedel assist speed = 20 mph, top throttle speed(no peddling ) = ~23 mph. I wish it would go faster though. I also have the city commuter (same specs: speed, range etc.). The intent of the modifications is to compensate for the Pedego shortcomings and/or enhance the interceptor's riding experience. Here is a
Partial list of the items/enhancements: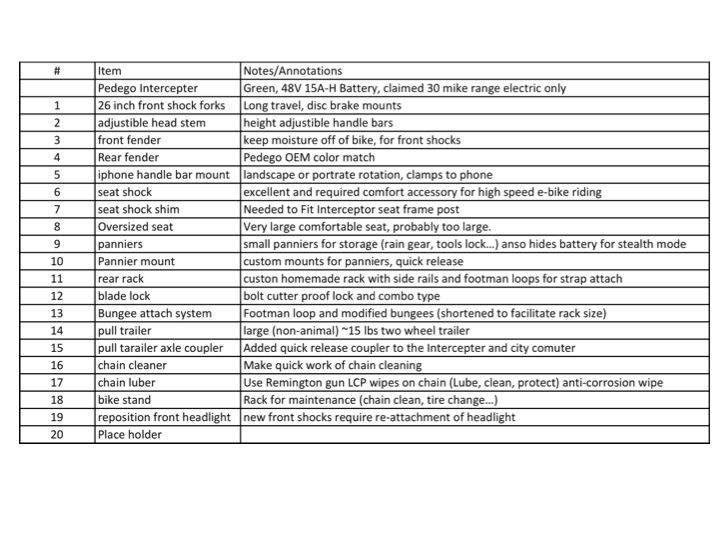 Here is a picture of the modified Interceptor:
Item 1. Upgraded front shocks
Needed for high speed riding, the shock system absorbs the bumps that occur on paved roads, sidewalks and such.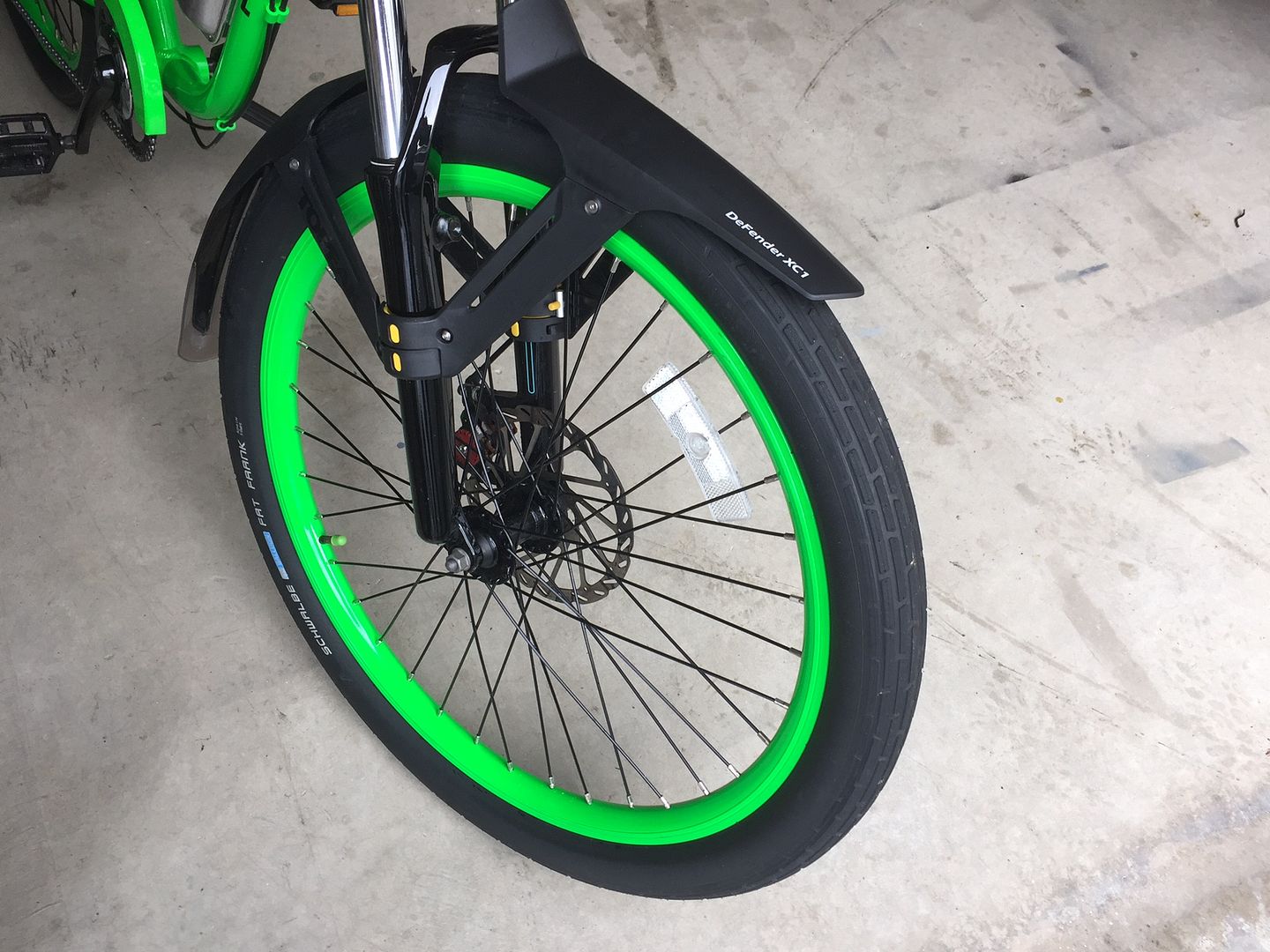 Item 2. Front fender system
Needed for riding in wet conditions. Note that you have to give up the OEM front fender and select a fender that will work with shocks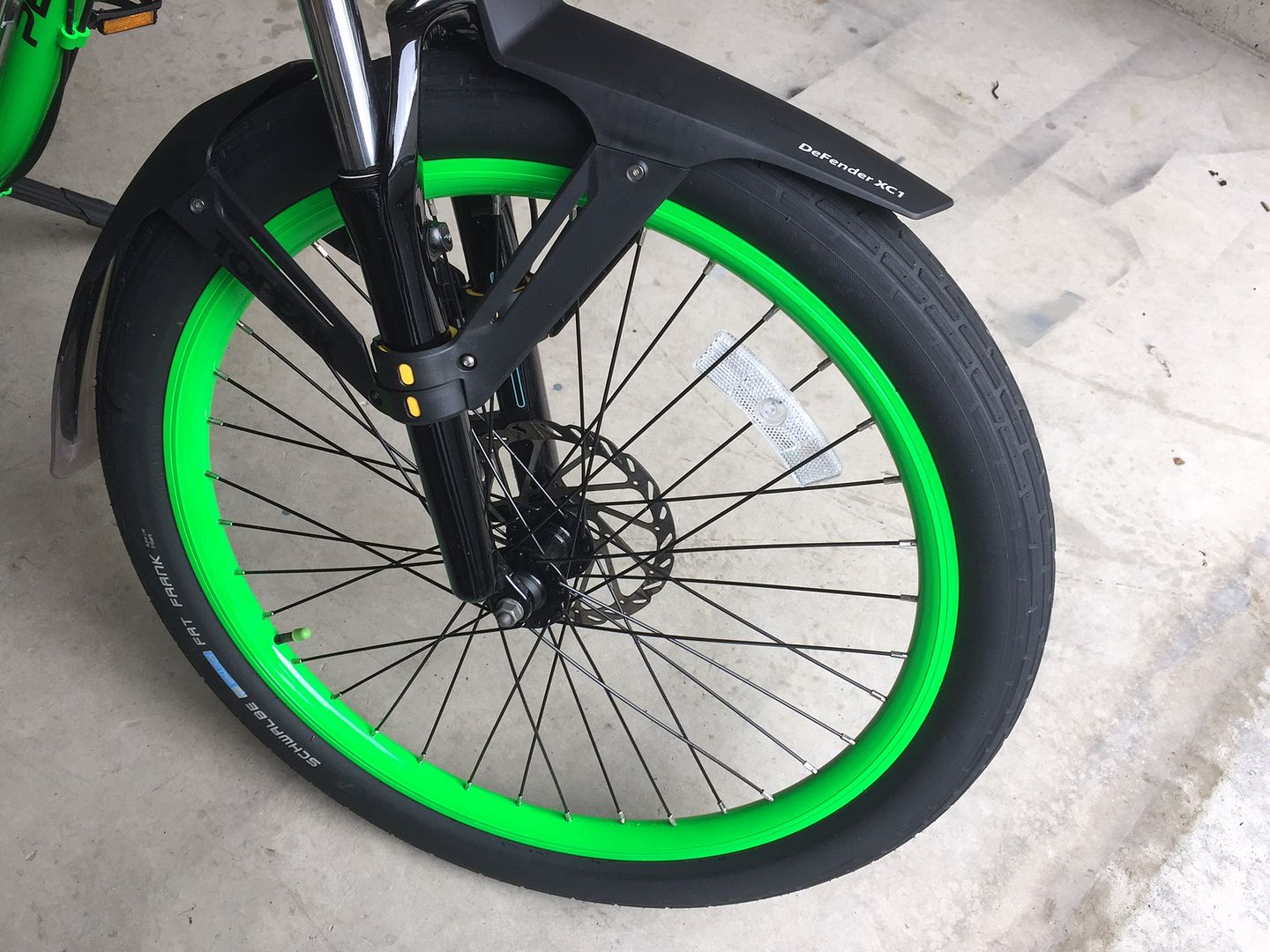 Item 3. Oversized front seat
Adds comfort to ride. This vendor makes ~5 seats in various sizes, this is the largest size. If I had to do over I would get the next smaller size.
Top view, New seat vs. OEM city commuter seat.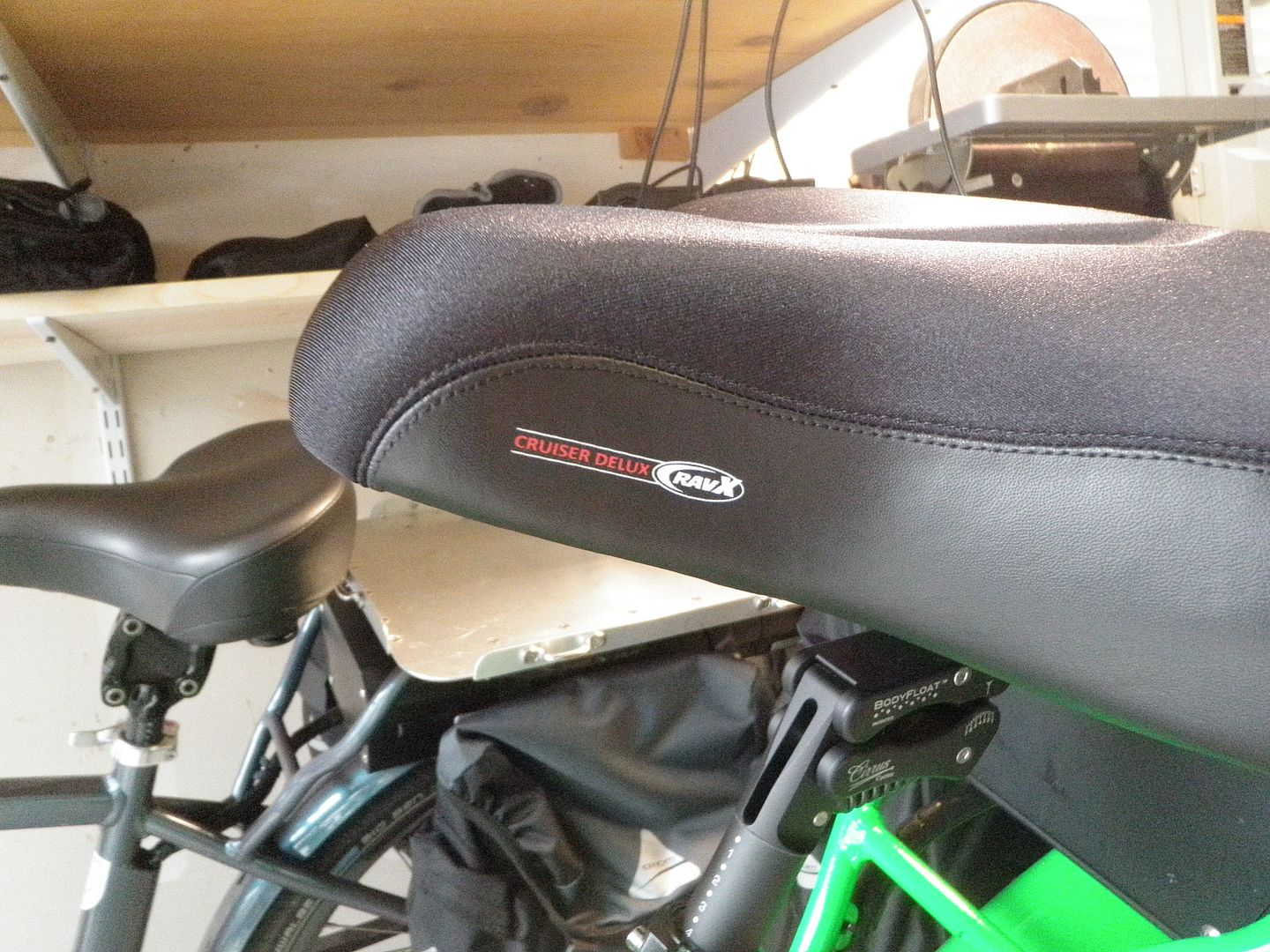 seat vendor
Item 4. Adjustible seat shock
Adds comfort to ride. Best on market, best for road riding, Does not help with large bumps (curb jumps)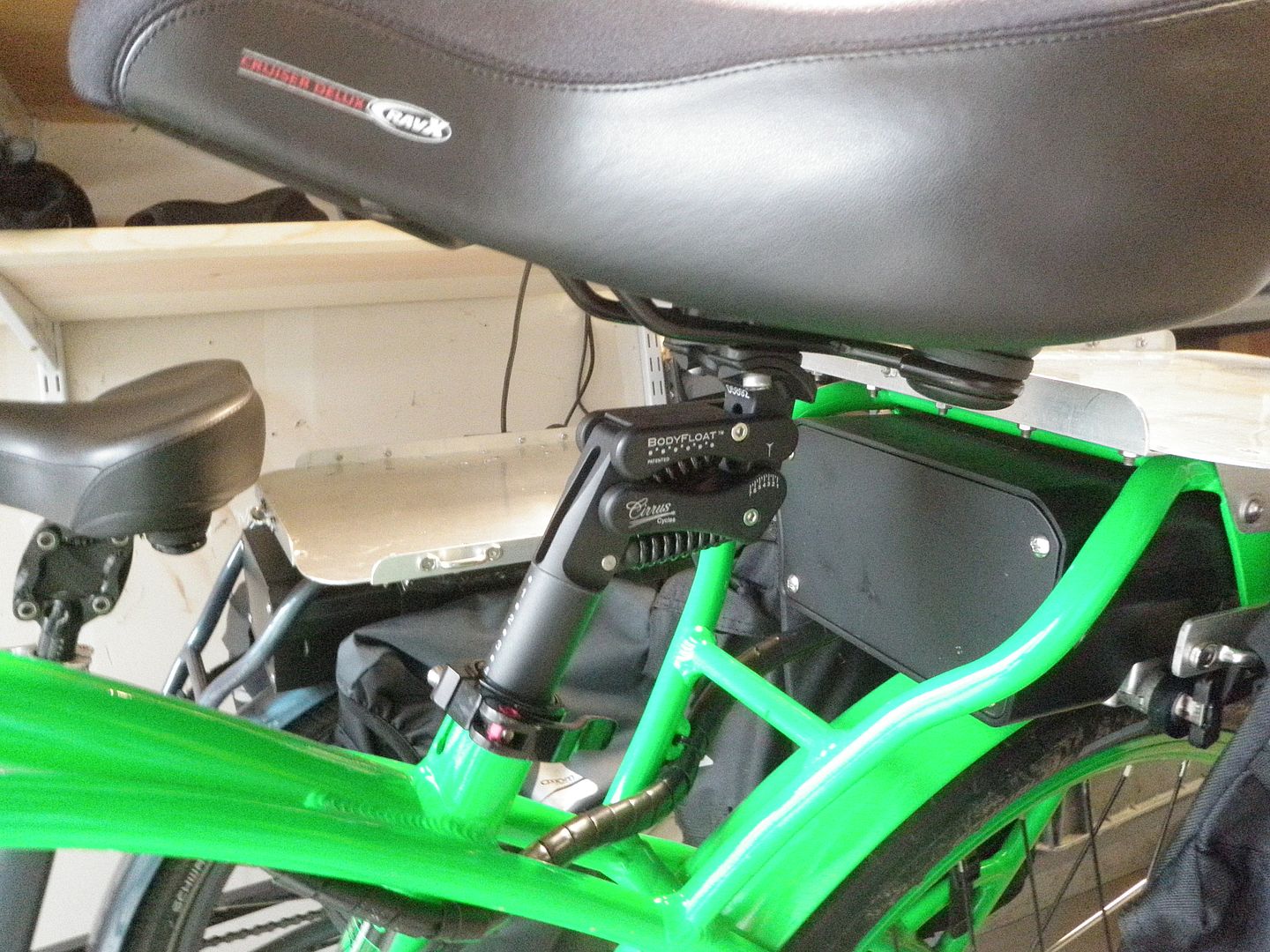 Item 5. iPhone holder,
Attaches to handle bar, use Google maps in bike mode. Note that bike mode assumes 10mph travel speed, so time to destination is not correct, but mikes to destination is correct.
[
IMG]
http://i52.photobucket.com/albums/g23/klm4755/badger 2/P1016776_zpsmqzjwu9r.jpg[/IMG]
side view of iphone holder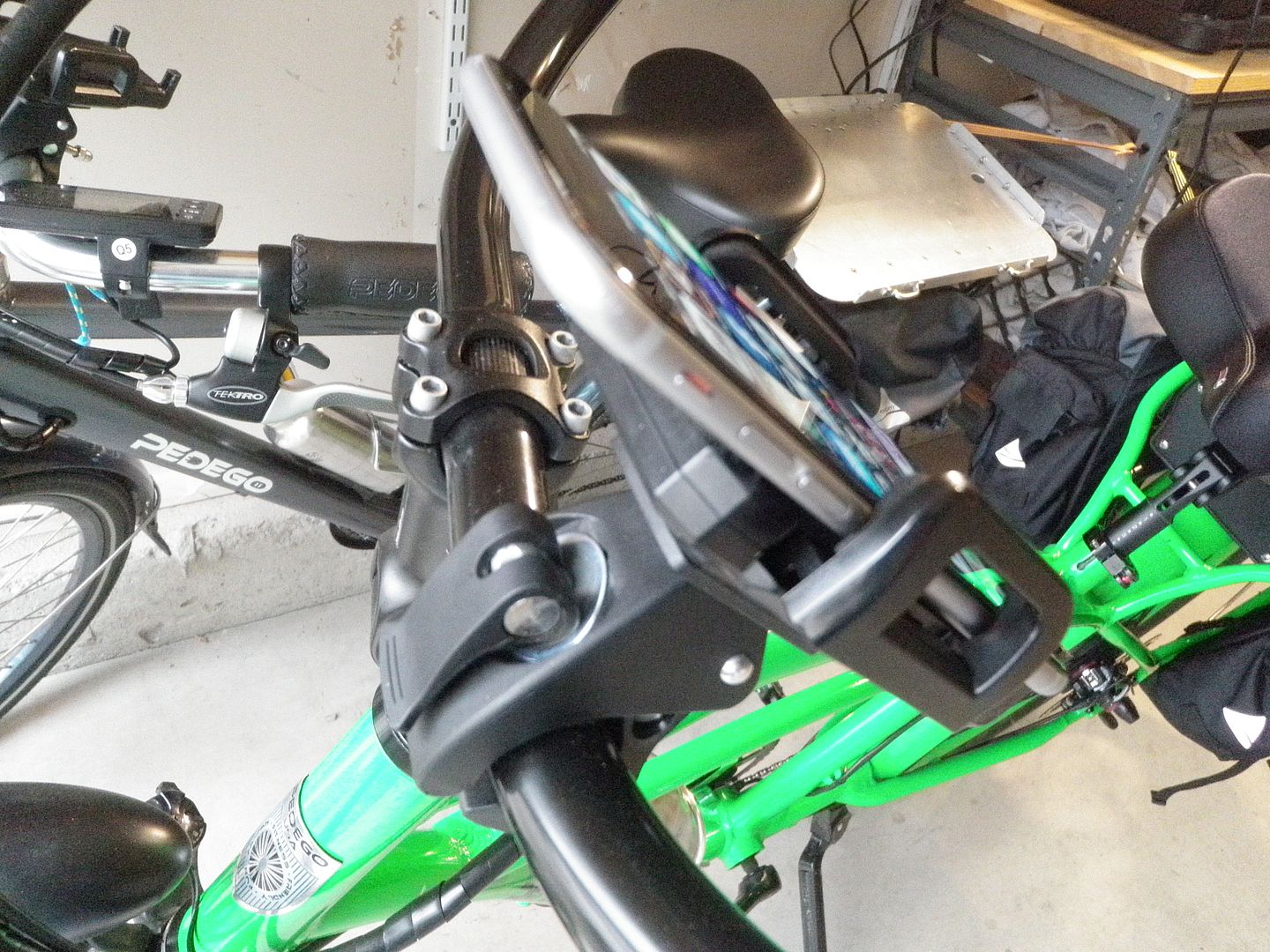 Item 6. Pull trailer
Attaches to bike with small bracket, about 15 lbs in weight, mounted on garage wall
Bracket on rear hub
Trailer attached view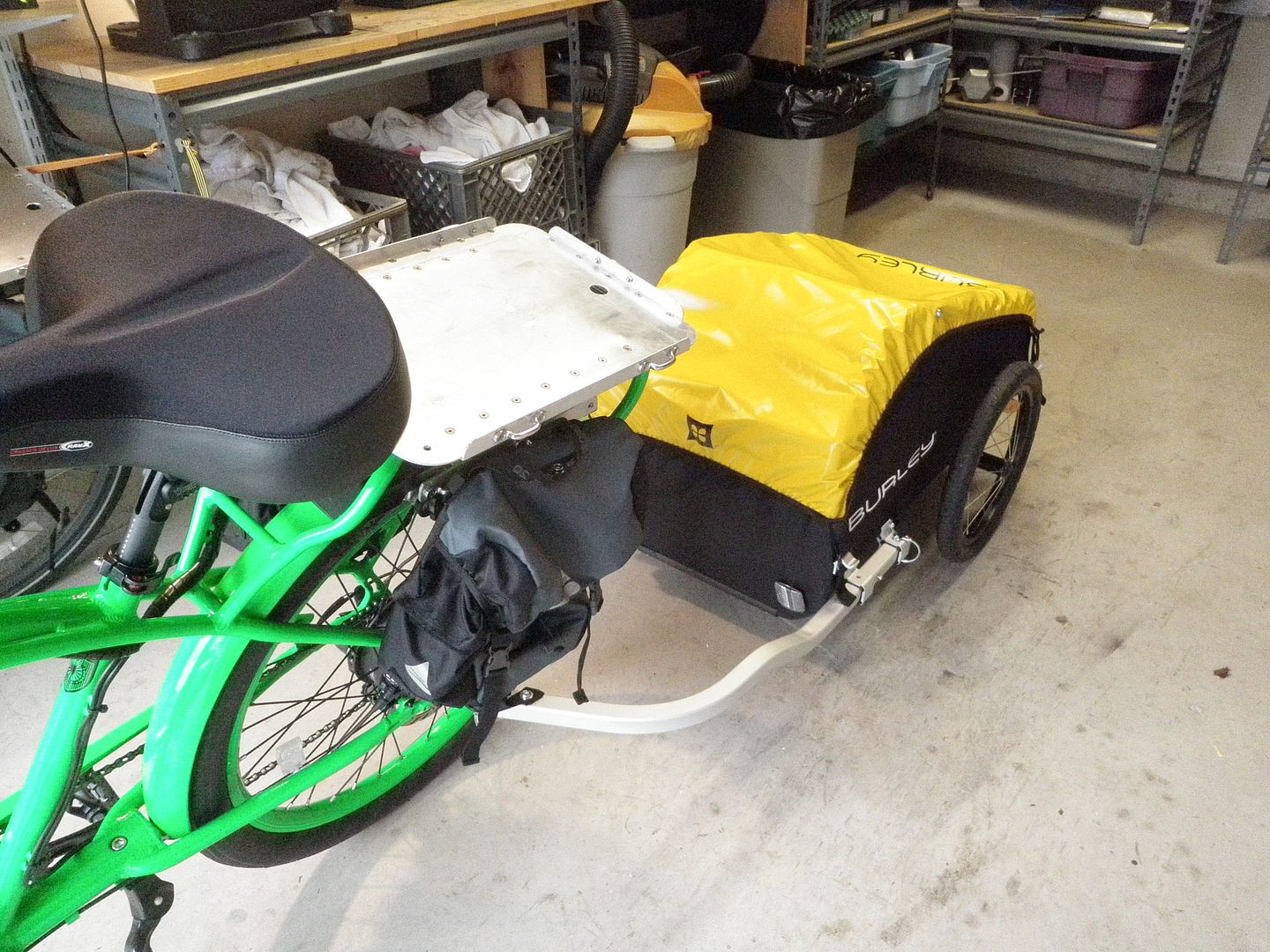 close-up of trailer coupled to bike
Item 7. Bike bungee leash
Many times I will forget to remove electric cable from bike, this bungee system will prevent a costly cable breakage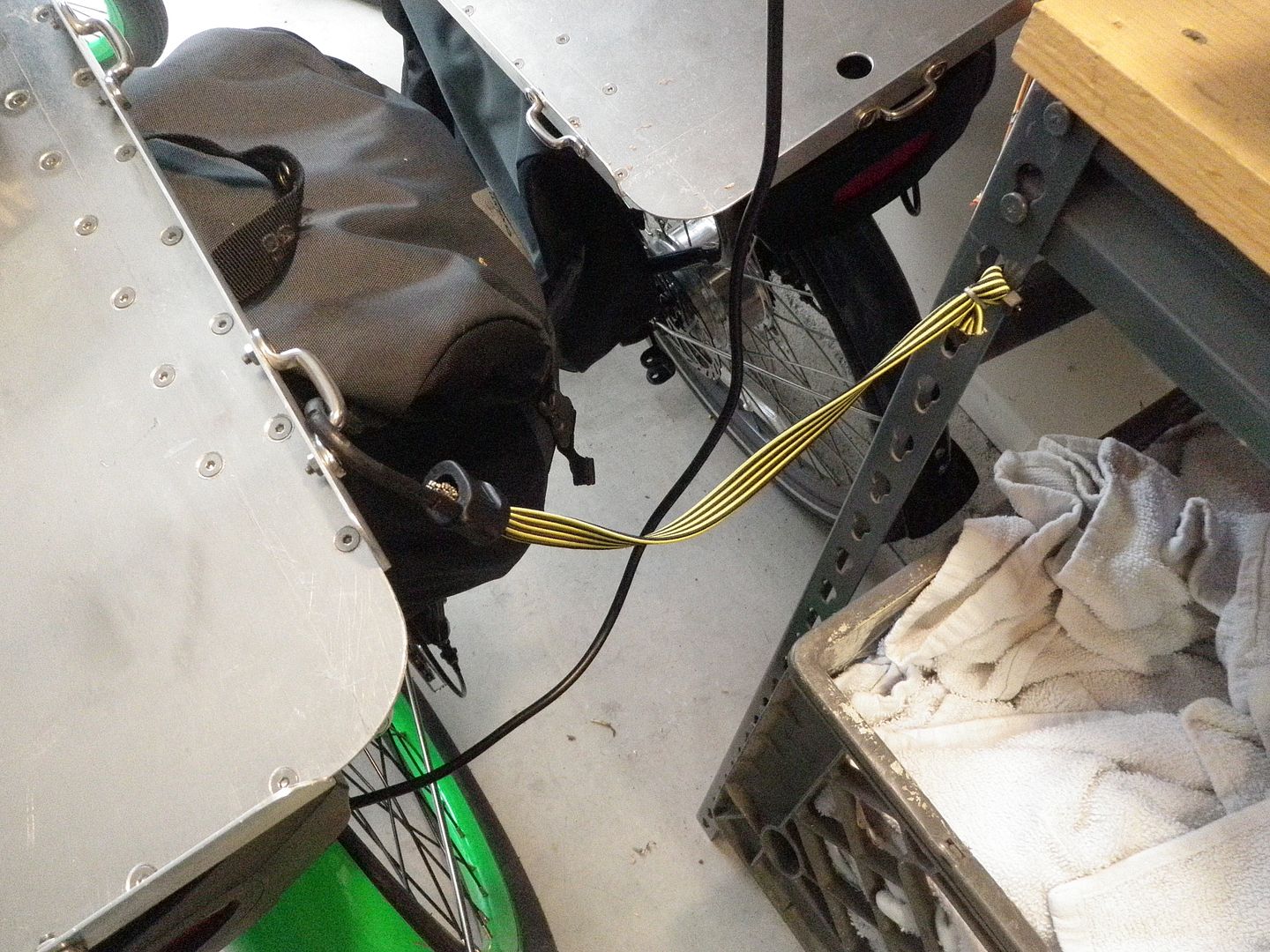 both interceptor and city commuter connected to bench with simple bungee leash
Item 8. Homemade Extended cable lock for trailer
A 8 foot long cable to secure trailer to bike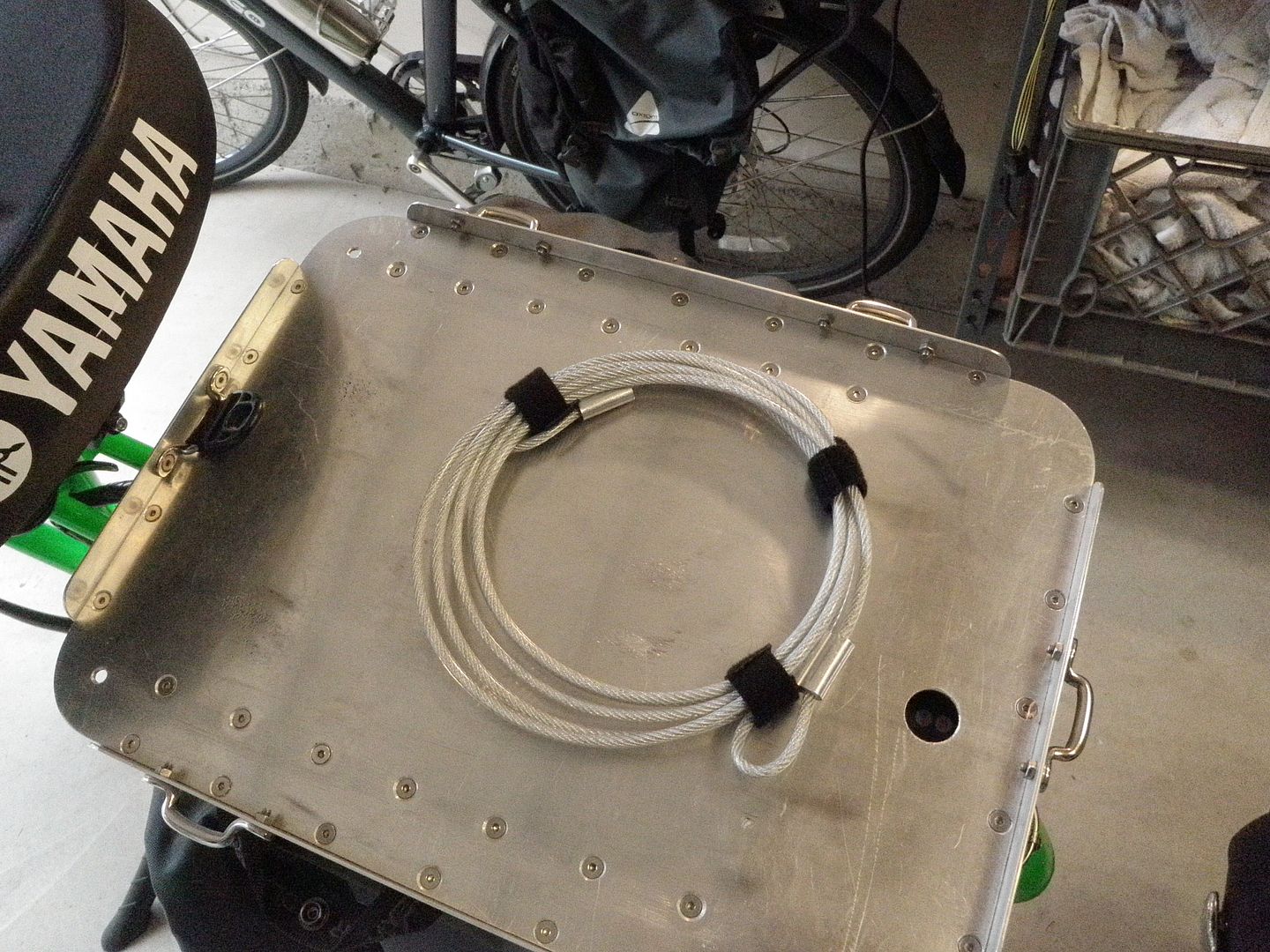 Tucks in trailer pouch
Item 9. Chain cleaner, Use Remington gun wipes. Provides easy way to clean, lube and protect (LCP) the chain with disposable wipes