Region

United Kingdom
City

Watford
Hi there fellow Bafang Owners!
Has anyone here had any issues with theirs? What issues? Any tips, advice you have?
Stick with me now as I will get to the point of the post below!
Here is my experience:
I bought a Cyrusher XF800 Fat E-Bike last summer which has a Bafang 750w Motor 48v 13ah Battery. Great looking bike, front and back suspension looks the business! Great power great assist for hills especially for me as I suffer with Fibromyalgia so all round good bike for generic riding and flat dirt offroad.
Had a good ride through last summer and started taking the bike out at the beginning of summer this year, had around 500miles on the motor until I was riding through my usual route in the woods and as I was going quite fast down a dry bumpy dirt hill the back wheel hit like a tree root or something with a bang and suddenly there was a grinding noise and I had to pull over as the LCD screen was flashing '03 info' I couldn't find what '03 info' meant but I did find something about the hall sensor.
Anyway the bike was dead, when you powered it off and back on you could throttle it but it would make a horrible grinding sound and would cut out after a second and flash the same error.
My only option was to purchase a new motor, it was 21 days after my 1 year warranty so no help from Cyrusher at all, zero customer service.
I bought a 750w Bafang Motor from here: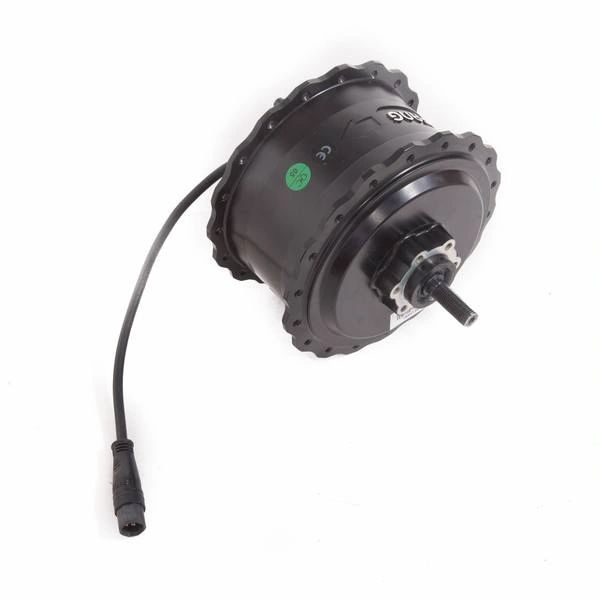 This rear-drive motor, which is compatible with the disc brake, has a rated power of 250-750W, a reduction ratio of 1: 5 and a maximum torque of 80 N.m, providing ideal power for vehicles. Strong and efficient, this motor, working together with a fre
***Arrived international postage from China to UK with around 2 weeks!***
After I received the motor I followed the advice from CitizenCyclist on youtube on how to change the motor internals which was a piece of cake! BUT when I went to plug the power cable into the plug coming from the controller unit I realised it was too bloody short at 250mm!!!! My original Bafang 750w Motor had a 300mm cable coming out of it :/
It was short by around 50mm and there was no slack to free up that gap
The only extension I could find was a bloody 44inch extension also from electrobikeworlds website. That was ordered on 7th July and still hasn't even left the damn country of origin (You guessed it, CHINA!) Plus the website owner who replies stopped replying when I mentioned about it taking so long and he tracking not moving for a couple weeks.
So finally my question to other Bafang experienced owners, where do you buy your spare parts and cables from? Also if an extension cable is not available have any of you had experience cutting the motor cable and soldering a length of extra cable to it? I will literally need to cut the plug off, cut a section of my old cable off and add it to the new motor cable , then finally solder the end plug back on.....In theory that should fix my problem but wondering if anyone has had to cut and solder cables on this motor and did they have any similar issues?
Thanks for reading my essay! LOL! Here are some pics and a video of the issue I am having with my Bafang 750w motor!!!!
Last edited: