Price: $6649.00 | Model Year: 2021 | The TOP 3.0 is a dirt bike styled electric bike from Delfast, available in three colors with an excellent warranty, capable of high speeds on throttle only or pedal assist using the Gates Carbon Belt drivetrain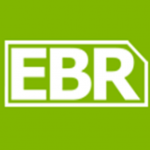 electricbikereview.com
I consider this more of a summary or overview. Seems he is trying hard not to be negative on a few points.
I'd like to see this battery on some different bikes,
I'd like to see this bike in stealth build that looks more like your average ebike.
seems the Pedal assist is in need of a serious upgrade so it can really be used well as a class 2.
I'd like to know the diameter of the wheels.
interesting bike to me, mostly just because of the battery.
Last edited: