Hi, everyone! I am part of a team of mechanical engineering students at the University of Wisconsin in a Product Design class. We are working on an e-bike vehicle rack for our semester project. If you have time to take this survey and provide feedback on our ideas, it'd be much appreciated! (It should take 10-20 minutes depending on how into it you get!) Please feel free to leave comments with your own ideas. Thank you!
Design Requirements:
- holds two e-bikes
- fits all vehicle types
- eliminates the need to lift the bike onto the rack
We are a group of mechanical engineering students from UW Madison who are trying to generate concepts of vehicular bike racks that would accommodate e-bike users who have trouble lifting their heavy bikes onto a normal rack. We have generated 3 holistic concepts and want feedback about each one...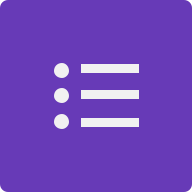 docs.google.com