So let me ask you this. My bikes tend to use the biggest motors available, as I'm 300lbs and live in a coastal area with a lot of hills I have to deal with to go anywhere. Are you telling me I can pull 1500w (Bafang Ultra or MAC 12t) from a typical 48v battery, and "stay below the threshold of the lowest cell" in your experience? I really don't have the answer to that question, could use a hand. I also realize this is hardly the typical application.
Thanks for your comment, Al!
E-bikes have a much lower power draw compared to RC batteries. RC planes or Drones draw 5C to 10C regularly and in contrast, E-bikes are 0.25C.
Even if you ran 1300W Bafang BBS-HD, unless you completely deplete the battery in 1hr, you are still below 1C.
EM3ev recommends the following:
52V EM3ev Jumbo Shark Ebike Battery (14S5P). This New Style case was Designed for 70 cells (unlike the 65 cell cases that many squeeze 70 cells into). Safe by design, with CNC cell holders, cell level fusing and an Advanced Smart Programmable BMS with Bluetooth. The Shark Pack that we are proud...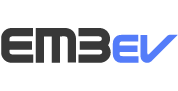 em3ev.com
So, if your bike has 35E then running 1000W should not stress the cells too much. If you have 30Q cells, then you can safely draw 1300W and still be <0.9C.
On top of that, if you have a decent BMS, then there is not much to worry in terms of balancing.