Thanks so much to everyone for all of the helpful advice!!

It's been affirming to read y'alls responses and helps to solidify my thoughts. Definitely get the points regarding environmental concern/cost. Honestly? I'd much rather go for something sustainable that takes me some time to save up for, rather than something inexpensive that isn't sustainable/satisfies my current desires. It seems like Yuba is a good company for this. Is that a safe assumption?

I actually read your entire blog on the build, m@Robertson! It was really well done and helped me understand the process and your thoughts. I'm definitely open to doing a build with a donor bike. I think I come back to concerns over making sure I'm doing things correctly/not burning up the bike or catching myself on fire, haha.
Honestly, I don't see how any company would be any different than any other in terms of sustainability. I mean, chains, derailleurs, headsets, tires, even frames... they are all coming out of China or Taiwan, right? With honorable mentions from Thailand and Vietnam. Taiwan being the upscale parts provider. Battery cells are on ALL quality bikes going to be coming from South Korea (Samsung, LG) or Japan (Sony, Panasonic) and even then I would not bet money on country of origin based on the brand name. And thats assuming you can find out where the cells came from (and I'm not so sure CATL or similar higher-quality Chinese cells are in any way bad).
I don't see any difference at the manufacturing level across any brand. Doesn't mean there is none. Its just something I think no one considers much, and won't have a big impact on content if it is. You mentioned the Rad Wagon and that bike is Chinese thru and thru. Read their material and they only say "Designed in the USA". This is a set of criteria I think you will have to research on your own as it pretty much does not exist as far as I have ever seen or heard. Folks are a lot more focused on the good they can do themselves by exercising their bodies and no longer pumping out exhaust fumes (other than those that inevitably come from lunch at the roadside taco truck).
Here is one I haven't seen you mention. Its a small family-run company in the USA that was on Shark Tank not so long ago.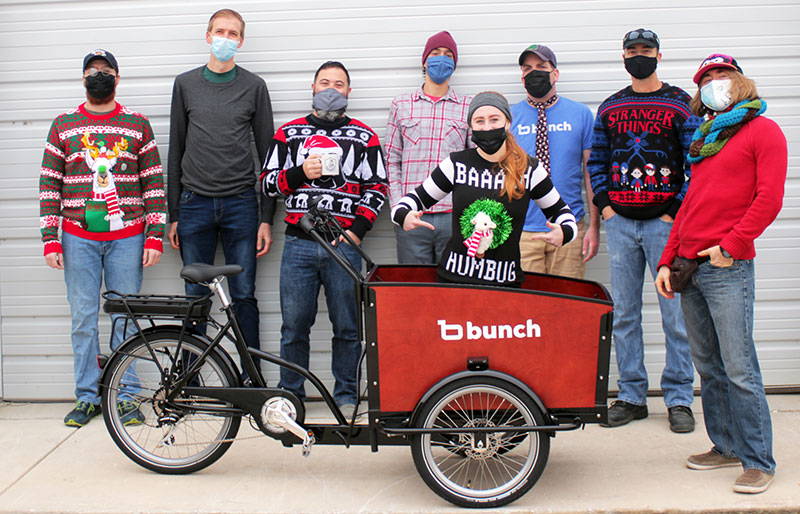 Bunch Bikes is North America's largest front-load cargo bike brand, and we are forever changing the way that families bike together.
bunchbike.com
Others to look at would be Larry vs. Harry, Riese & Muller and other EU-based manufacturers, of which there are a great many. Better go to the bathroom and poop first before you look at the prices though. Larry vs. Harry is definitely produces components and accessories from recycled materials. I have one and my tonneau was labeled as being made from recycled materials.
As for burning stuff down, six years ago all I could do was spell 'ebike'. I knew bikes and had been a cyclist all my life. The rest came from paying attention on the web and diving in. Carefully.
Anyone can do the same.