Today was the big day. My son's new Neo Carbon arrived from, Electric Bikes of New England. We picked it up at the freight terminal this afternoon in my van, and drove straight to my shop to put it together.
The shipping container (box) was totally unscathed. When it finally saw the light of day, I couldn't find one scratch on it. It was very easy to assemble. Assembly consisted of fitting the handle bars to the neck, and screwing on the pedals. I put the battery on the charger as soon as we got it out of the box, and it took about 20 minutes for the light to go green. The only tool need was a 4mm allen wrench, and a 15mm box end for the pedals. I made a small adjustment to front derailleur, but no tools were needed. The brake calipers were perfectly installed. The only thing left was to slap the battery on, and clip the computer onto the handle bars.
Hitting the start button, it fired right up, and off he went on his first ride. He rode it up and down block a few times. I could tell he was digging it by the stupid looking smile on his face lol. He didn't really need any practice because he's 30 years old, and already been riding bicycles, and motorcycles half his life.
These are my observations. First off I was impressed by the silence. Next thing I noticed was the zippy acceleration. Even in eco more it zooms away from a stop. Justin tried all the power settings, and said he didn't notice a huge difference between them. He questioned why anyone would need more then eco mode.
After we convinced ourselves everything was running well, I got my bike out, and we went for a ride around the neighborhood. I'm impressed with the Carbon. It doesn't have tremendous top speed, only about 25 mph, but it get's there very quickly. In what seems like about 2 pedal strokes, it already up to 20 mph, and the silence is deafening. My bike is also very quiet, and it seems strange to be riding along at 20 mph carrying on a normal conversation. It looks more like a expensive carbon fiber bicycle, than a eBike. I'm pretty sure Justin is going to be very happy with this bike.
Now that I finally got him hooked on eBikes, next I going to get him to go on some inner city rides with me, like the Critical Mass, and rides with some other bicycle riding groups I like to annoy.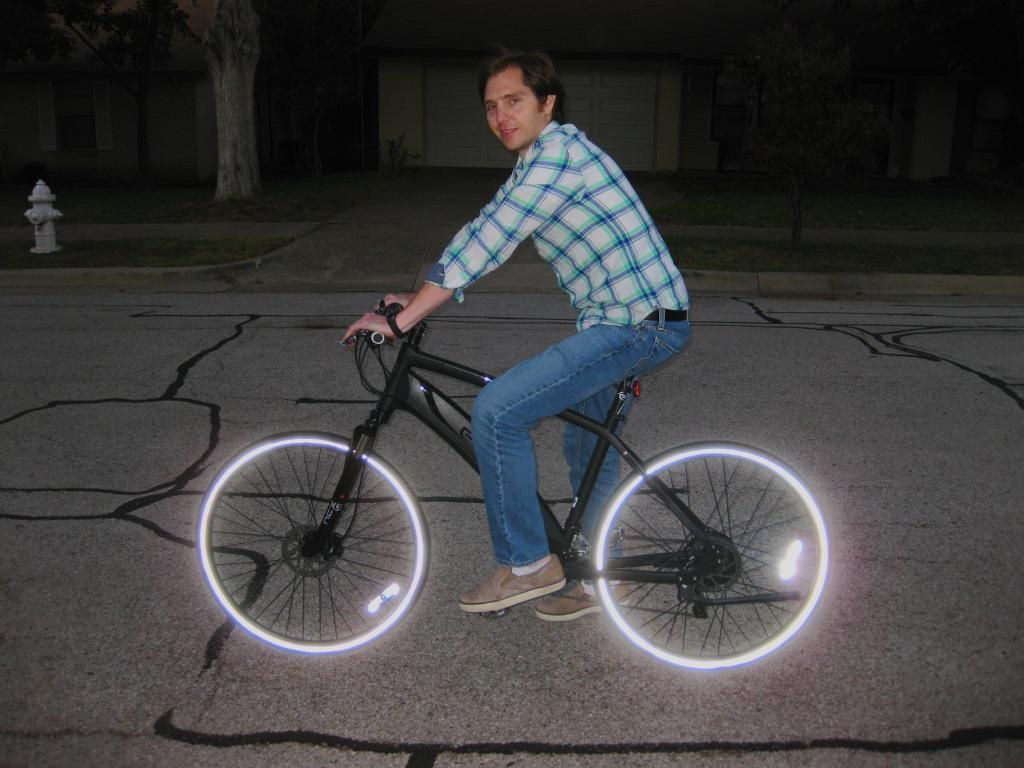 Last edited: