Hi,
A few months ago, I bought a cheap electric bike off eBay, the "TODO Mountain Rider E-Bike", for the price of 990 AUD, shipping included to Tasmania, Australia (from New South Wales, Australia).
It comes with a geared 250W rear-hub motor (Bafang I think), a Shimano Tourney drivetrain and a KT-LCD3 display with control buttons. The display is fully preconfigured out-of-the-box for that specific bike, so I never had to adjust any of the settings.
I've been reasonably happy with the bike, given the price, for the first 500 km or so. Until now.
Normally, the hub motor/assist function would activate either when I pedal, or when I push the assist switch. Now, the assist function only works when I push the switch, NOT when I pedal, like it used to. It happened overnight and I don't remember doing anything to the bike other than maybe dropping it on its side by accident once.
The fact that the hub motor and the assist function still work normally when I push the switch makes me think that it's not a software issue, and not an issue with the hub motor, but maybe a sensor issue? As in: the control box and LCD don't seem to detect the pedalling and thus don't activate the assist. That's my best assumption anyway.
Unfortunately, because it's a cheapo, Chinese made, no-name kind of product, there's no official support for it. The manual is useless. I tried fiddling around with the cabling and cleaning the little part next to the derailleur (see red arrow on photo below), to no avail, and I don't really know what else to try.
I have the black version, but you can see details here:
https://www.ebay.com.au/itm/EBIKE-ELECTRIC-BIKE-36V-9Ah-250W-MOTOR-PEDAL-ASSIST-SHIMANO-GEAR-MTB-PAS-BICY/362326076778?hash=item545c512d6a:g:UmwAAOSw7HhcEgOb&frcectupt=true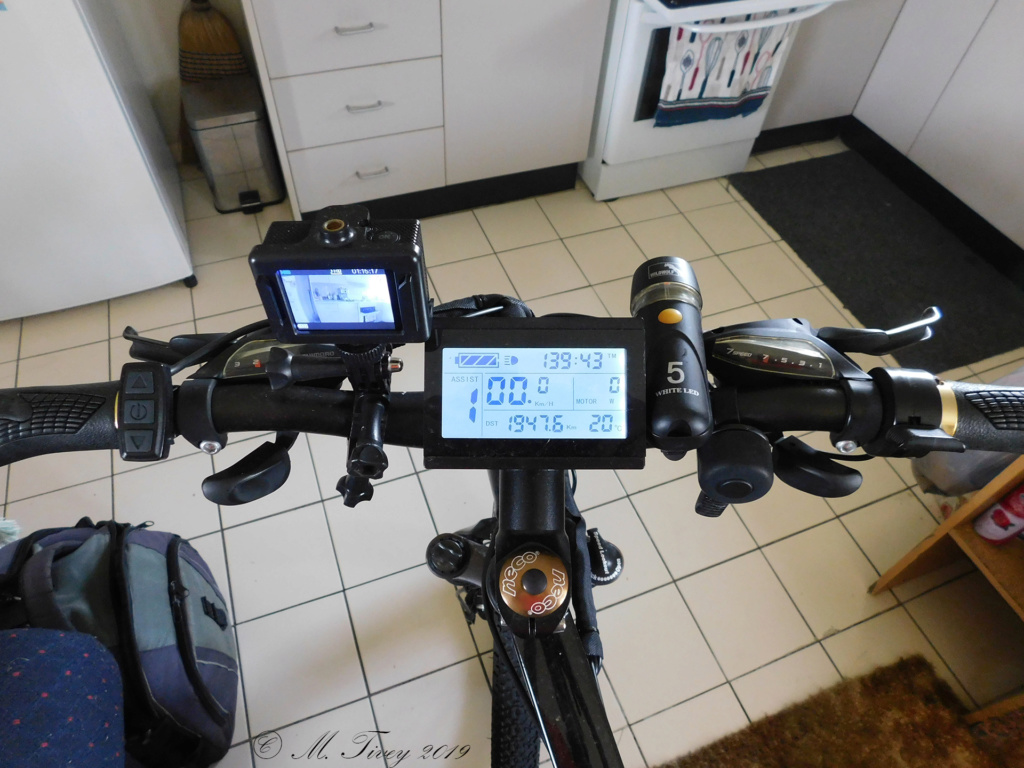 Yes, I know, shouldn't have gone for the cheap stuff, but if this is fixable, then I believe it is still a decent purchase.
Anyway, any help would be hugely appreciated
Cheers!