My Priority Current arrived yesterday. It was easy to put together. The first thing I disliked was that the instructional video does not give actual torque values. Instead, it relies on much more subjective measures while assembling. I went to the Park Tool website and used those numbers. There was really only one place where it mattered.
Another minor issue arose while installing the rack, the hardpoints had been painted. The result was that it was very hard to get a screw started. I was considering going to the hardware store and getting a tap for the threads. However, I was able to get the screw in with a lot of trial and force. Then the rack mounted just fine.
Other than those issues it went together fine. When I started I did not expect to use it for today's commute. However, I quickly realized that I was going to finish it in that one evening.
Here it is: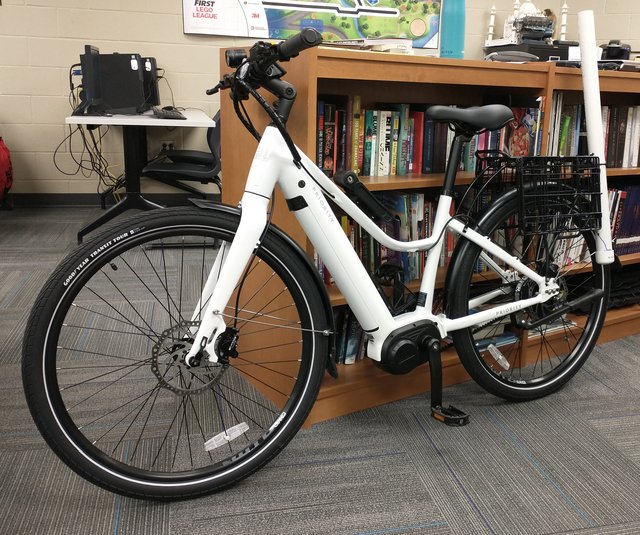 I am 5'6" and I ordered a small. The sticker on the frame says 17. It is very comfortable. Much more so than the bike I had been riding. I thought I would be ordering a brooks saddle right off, however, this one is good enough that I am going to give it some time before making any decisions on that. There is enough room between the rear fender and the rack to slip a tool roll into there and strap it to the bottom of the rack.
As far as the Hudson rack they sell, It is a great buy. It is priced below what you would pay for a similar quality rack from other sources and seems to be pretty strong. As you can see, one of the first things I did was to attach some Wald folding baskets on the rack. for a utility bike, they are great. I have tried other options, which cost a lot more, in the past and I keep coming back to these.
Last edited: