My folding Ejoe Epik SE (2015 version) motor is getting a little louder as the miles add up (4K so not what I would think would affect it already?). Whine is enough to cause people to turn to see me pass them by! It's my commuting bike so I may purchase a second full size one for more comfortable recreational rides or just replace this, not yet decided. And so arises this question, can you replace a motor with a different brand, as long as it fits the spec, this being a rear hub geared motor (not sure of the 2015 brand as Ejoe went with Bafang with a later version?)
Price: $1599.00 | Model Year: 2015, 2016 | Folding electric bike offering a great combination of utility (fenders, rack, lights, suspension fork) at a low price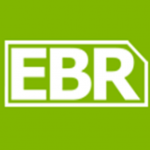 electricbikereview.com
May be an option to replace motor than the bike, if it can be done ~ $800 or so, if this is the problem. Short term measure I realize.
Questions:
other reasons for a louder motor, other than wear and tear?
Any 350-500 w rear hub geared motor work? Or does the manufacturer matter?
Would I need to upgrade battery if upgrading to 500w.
I would have a capable LBS do this for me.
Looking for any experts to tell me why this is not a good idea, technically.
Thanks!