Two new reviews on the Bulls Alpine Hawk... super lightweight at 33.1 lbs (15.01 kg)
Price: $5799.00 | Model Year: 2019, 2020 One of the lightest electric bikes I've tested; carbon fiber frame, fork, and seat post reduce weight while dampening vibration for comfort; available in three sizes with matching crank arms, stem, and handlebar for optimal fit. Premium hydraulic disc...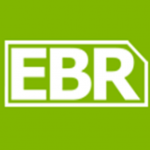 electricbikereview.com
BULLS is known for making a lot of different electric bikes. Cruisers, hard-tails, all-mountain, commuters, and much more. While they don't get too far into unconventional frames and experimental models or drive systems, they're not afraid to test the smaller existing markets. Case in point, the...
electrek.co