I made this video 10 months ago, and at that time the bike was only about a month old. Now I have over 4000 miles on it, and it's proven to be very reliable. The only failure I've had was a swing arm bearing that went bad after a few months. I was easily able to repair it myself, and was able to source the bearing from a local bearing house for $16. Besides that, this bike has been dependable as a rock.
Maintenance is limited to lubing the pedal chain, and checking the air in the tires. Once a year you need to add grease to the Vboxx transmission which just involves removing 4 access screws and squirting grease into the ports.
I've added a LED head and tail that's hard wired to the bikes battery, and recently I added fenders that are made by Planet Bike. The seat is stolen off one of my beach cruisers.
This bike rides silently like a magic carpet. The pedal transmission has 9 gears, and I can pedal comfortably up to 35 mph. The bike is so silent that if I'm pedaling, I've had bicyclers ask me on bicycle rides when I use the motor. It's a surprise when I tell them I've been using it the whole time.
I do love this bike, and can honestly say, it's a great bike that's very well made, and should last for many years. It's easy to work on, and most of the parts can be sourced from outside suppliers, unlike most other factory eBikes.
(Link Removed - No Longer Exists)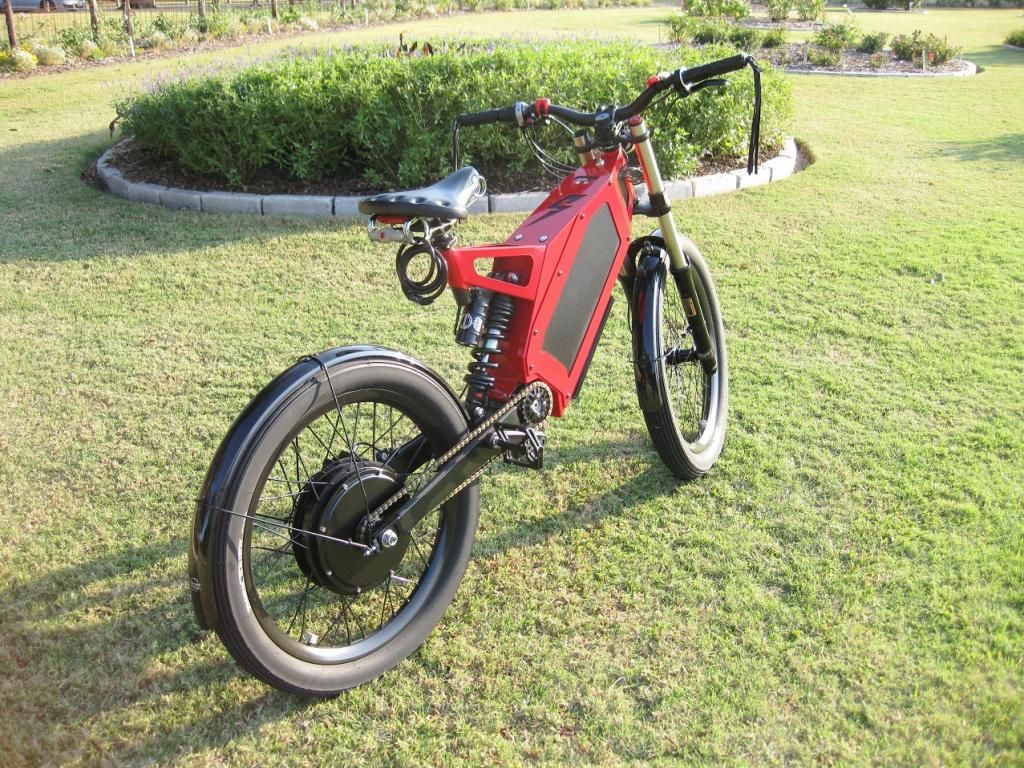 Last edited: