I'm looking to replace the tires on My ST2s, and I think I have narrowed it down between the Schwalbe Big Ben Plus and the Schwalbe Super Moto-X.
However the Super Moto-X has a width of 2.4" vs. 2.15" of the stock tires. Has anyone tried these tires, and if so, how is the clearance with the fenders?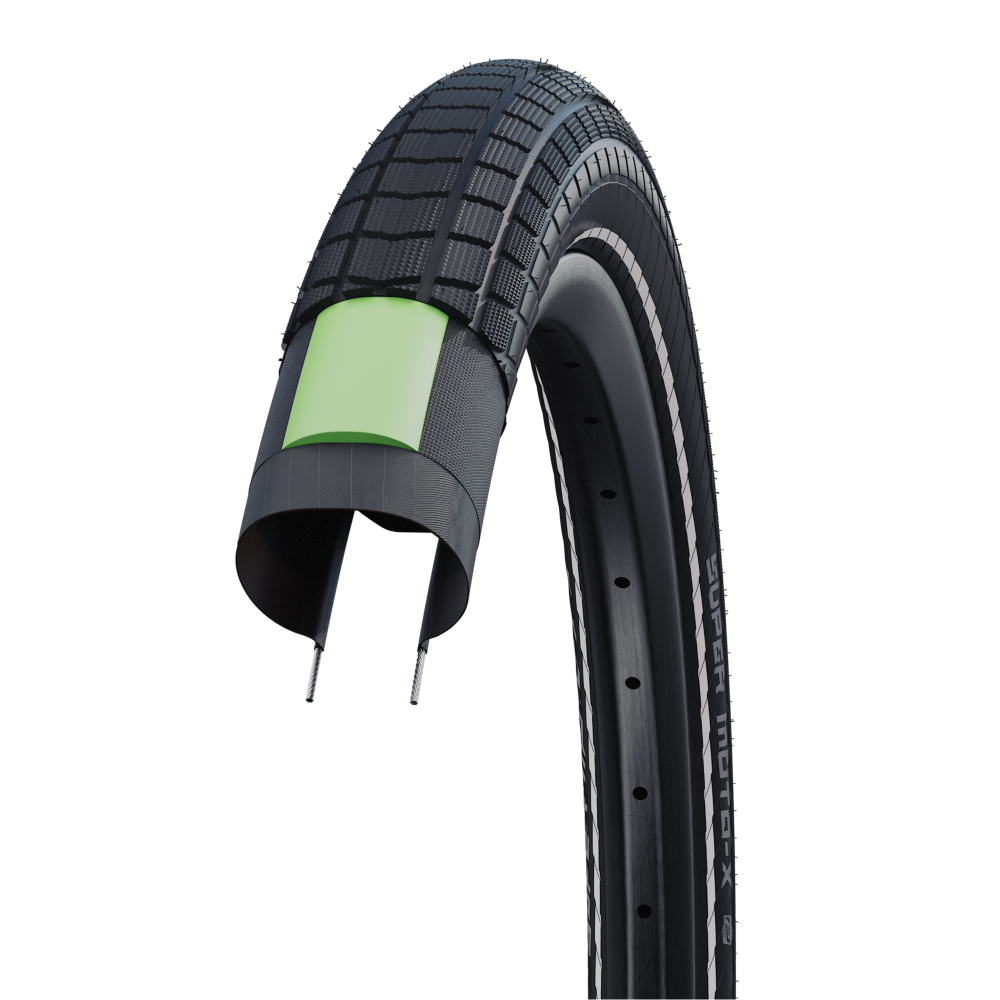 The Super Moto-X is a perfect choice for e-bikes with its E-50 rating and will handle high speeds and heavy loads with ease.

www.schwalbetires.com