Administrator
Staff member
Hi guys! I'm moving some content off of the main site and into the most relevant categories of the forum. This post was originally made on January 23rd 2017:
Bicycles can be a wonderful tool for saving money, staying in shape and connecting with your community but you need one that fits properly to be safe and that can be a challenge for smaller riders. Electric bikes can make pedaling easier which reduces the need for a "perfect" ergonomic fit but they also add weight which makes transporting difficult. I'm an average sized guy but not especially strong or heavy… After testing dozens of ebikes over the years I've realized that finding the right bike means more than just frame size, but of course that plays a role too!
Petite cyclists confront a unique set of challenges that not every manufacturer is aware of… I've talked with people who want slower, less powerful electric bikes while the mainstream seems fixated on more power and speed. Other individuals simply cannot deal with the added weight of large motors and batteries. My goal with this guide is to point out some of the best products I've seen and tested for small people. Whether you're physically weak or stronger with short legs I hope there's something here to get you pointed in the right direction.
Good Electric Bikes for Short Riders
These models are specifically designed to work well for short people, the smaller wheel size keeps the center of balance low and the step-thru or mid-step frame makes mounting and standing over much easier.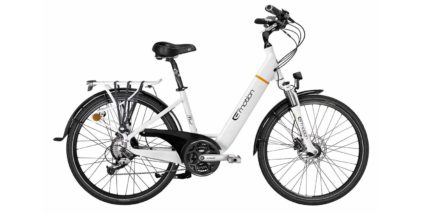 May 12, 2015
Easy Motion Evo Street Review
MSRP: $2,999
MODEL YEAR: 2015
READ REVIEW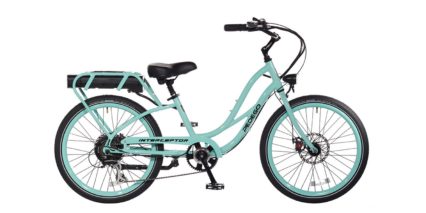 July 7, 2015
Pedego 24″ Step-Thru Interceptor Review
MSRP: $2,995
MODEL YEAR: 2015
READ REVIEW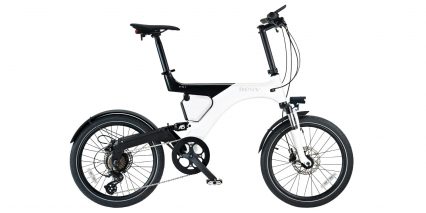 October 19, 2014
BESV Panther PS1 Review
MSRP: $3,250
MODEL YEAR: 2015
Compact form factor is easy to mount and stand over, extremely light weight frame (carbon fiber and aluminum build). Responsive torque sensing pedal assist offers three levels of smooth power, 250 watt motor is…...
READ REVIEW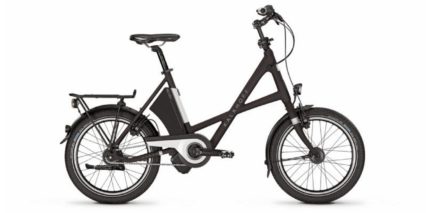 February 10, 2014
Kalkhoff Sahel Compact i8 Review
MSRP: $3,699
MODEL YEAR: 2014
While not officially a folding bike, the stem does pivot and pedals do fold to create a slim profile. Rigid frame paired with oversized Schwalbe Big Ben ballon tires creates a solid but comfortable…...
READ REVIEW
Smaller Folding Electric Bikes
I hear from many shorter riders that folding electric bikes offer the small form factor and light weight that works well for them, this can be especially true for transporting the bike on busses or trains and each model listed here has a removable to make it even lighter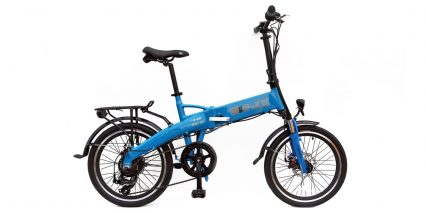 December 6, 2014
2015 e-Joe Epik SE Review
MSRP: $1,599
MODEL YEAR: 2015, 2016
READ REVIEW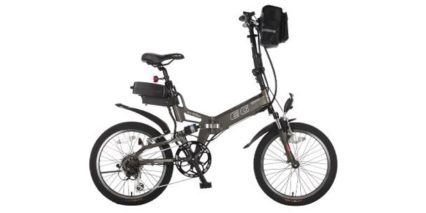 April 27, 2014
EG Vienna 250 EX Review
MSRP: $1,399
MODEL YEAR: 2014
Full suspension folding electric bike with four levels of pedal assist and throttle mode. Rear heavy design with geared hub motor and battery pack in the back...
READ REVIEW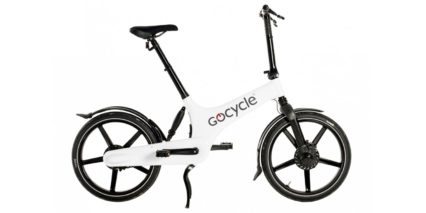 September 29, 2015
Gocycle G2 Review
MSRP: $4,999
MODEL YEAR: 2015, 2016
A premium folding electric bike with an internally geared three speed hub in the rear and a 500 watt geared hub motor in the front for "all wheel drive" pedaling + motor support. Extremely light weight at ~36 lbs, unique quick-release wheels, lots of upgrade options for added…...
READ REVIEW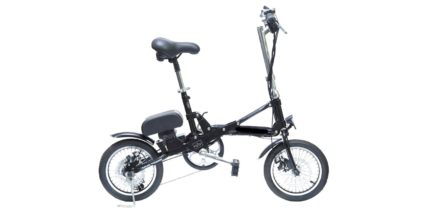 August 4, 2015
Green World Bike E-Trolley Review
MSRP: $1,299
MODEL YEAR: 2015
READ REVIEW
>>>
Light Weight Electric Bikes
These models might not come in the smaller sizes or have step-thru frames but they are super light weight making them much easier to handle and lift. This is the type of electric bike I prefer even though my body type is more average in terms of height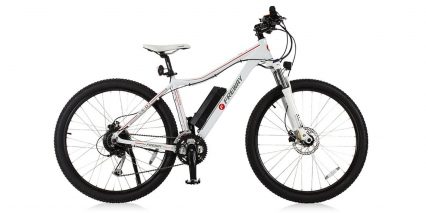 January 25, 2016
Freway VR-01 Review
MSRP: $1,199
MODEL YEAR: 2016
READ REVIEW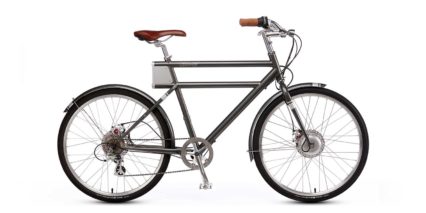 June 14, 2015
Faraday Porteur S Review
MSRP: $2,499
MODEL YEAR: 2015
READ REVIEW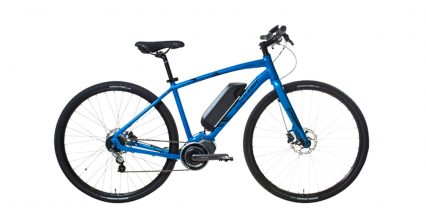 April 10, 2015
2015 Raleigh Misceo iE Review
MSRP: $3,200
MODEL YEAR: 2015
READ REVIEW
November 5, 2014
GenZe Recreational e102 Review
MSRP: $1,499
MODEL YEAR: 2014, 2015
A good balance of affordable options (weaker motor, entry level parts and one color) with a thoughtful custom design (mid-mounted battery, multiple frame sizes, integrated wires). Large display panel is easy to read but not removable, independent button pad is convenient…...
READ REVIEW
>>>
This guide isn't comprehensive and new models come out every year but I hope it serves as a starting point and guides you towards brands that make e-bikes that work well for small people. One of the best ways to relax, connect with your community and stay healthy (either by reducing stress or getting a cardiovascular workout) is cycling. You can do it almost anywhere and work it in to a busy schedule by making it part of your transportation routine… even if that's just running to the local store or riding to a friend's house. I spoke with my Uncle about his experience riding to work and back every day
in this video interview
and it was really inspiring to hear how his health had improved and how he has saved some money since he started (and how much he enjoys it).
Last edited: