A very interesting analysis of the Bike Market Tiers and the push for brand/dealer consolidation.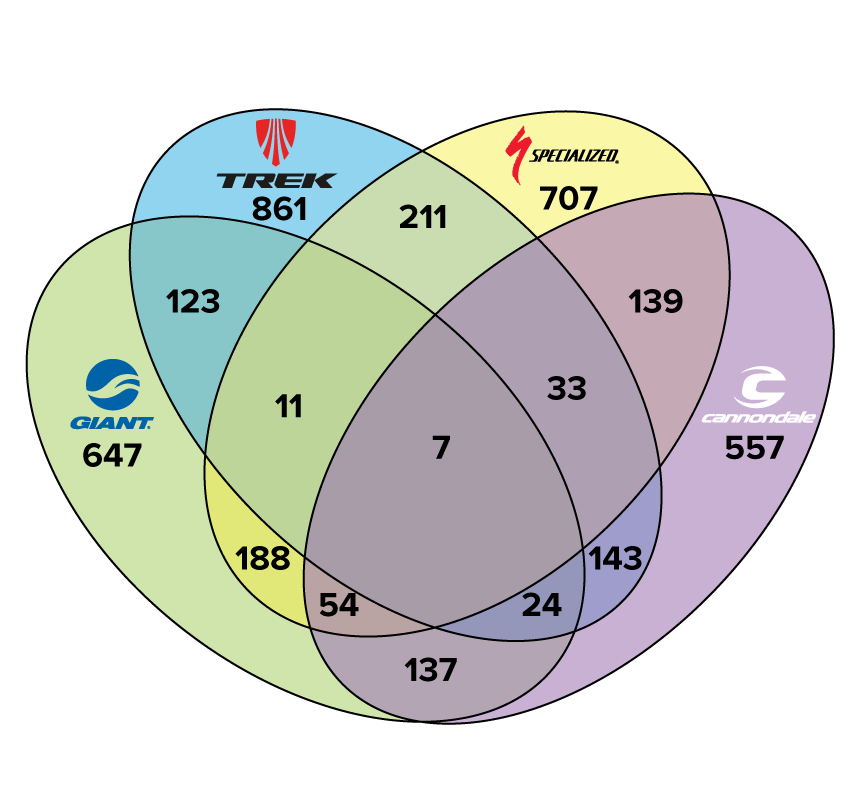 A deeper dive into the new dealer numbers reveals some interesting truths about brands, dealer populations and the industry's shifting balance of power.

www.bicycleretailer.com
For starters, Georger groups the nation's bike brands into three classes, or Tiers.
Tier One is the top four brands, which I've taken to calling The Quadrumvirate — Trek, Specialized, Giant, and Cannondale. More about them in a minute.

Tier Two is the remaining six brands that make up the "top ten" of bike suppliers. If cutting the list off at ten brands seems arbitrary, keep in mind that together,
Tiers One and Two are collectively represented in two-thirds (65.9%) of US bike shops, an overwhelming majority.

Tier Three represents the remaining fifty-odd brands Georger monitors regularly and includes a constant stream of brands moving up to or down from Tier Two status. The Tier Two players shift markedly over time. In the past few years both Raleigh and Fuji have dropped out, although both brands still maintain very healthy numbers of retailers. In no particular order, Tier Two brands are currently Electra, Cervélo, Kona, Pivot, Scott, and Santa Cruz.
TLDR:
The entire basis of the Bike 3.0 strategy is to have fewer dealers per brand, each with a greater commitment to that brand's products. And in more than a quarter of Quadrumvirate dealers, that strategy has already failed.
Last edited: