A big cycling event takes place every year in Pennsylvania following Thanksgiving and part of the event includes the steepest public street in the world,
Canton Avenue
. Canton Avenue is a 37% grade hill and is one of thirteen hills in the
Dirty Dozen
bicycle competition. The event did contain just 12 hills, but they found one more to make a baker's dozen.
I know, we hear it all the time, "I ride a 40% grade hill and I need a 2000 watt ebike!". Well not true! There aren't any 40% grade streets in the world.
The first video is a professionally made documentary and a bit long at 27 minutes, but very well done and worth the time to watch while sitting in your warm easy chair, digesting all that turkey and stuffing.
A teaser pic of Canton Ave.: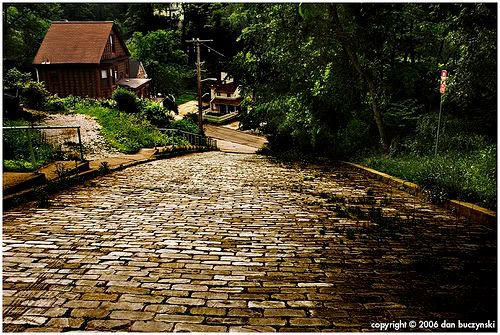 Just your average Saturday afternoon bike ride
Yes I live in Pennsylvania and no I've never taken part in this event
For the fatbike lovers:
A shorter professional, promotional video, 4 minutes:
You know a street is steep when the sidewalk is stepped with a handrail!
Last edited: