Region

USA
City

Northeast Pennsylvania
I'm presently using this DeWalt 60V 12AH battery with this adapter as an emergency range extender. At 60V, the battery capacity is 4AH which gives me around 12 extra miles using PAS 2.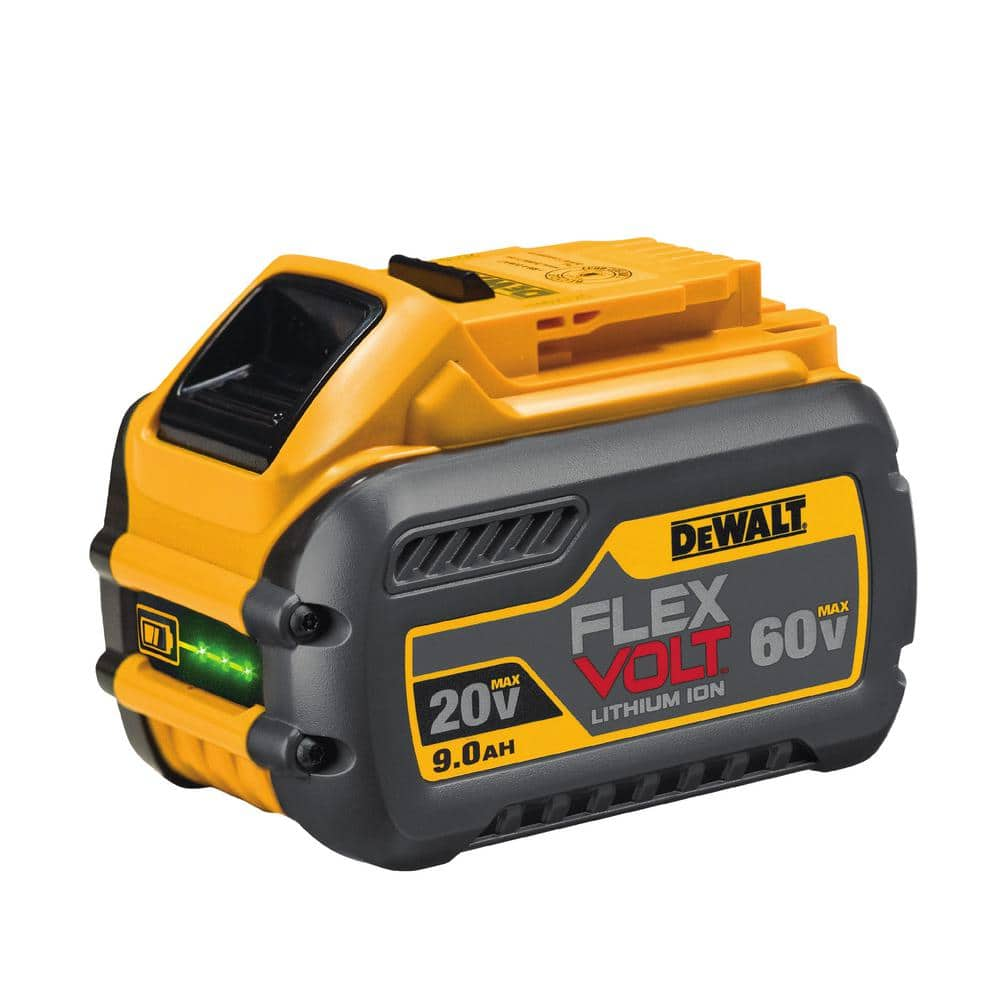 The DEWALT DCB609Y FLEXVOLT Battery pack changes voltage when you change tools. It Powers a new line of 60-Volt MAX Brushless tools and 120-Volt MAX Brushless tools. This pack is also backwards compatible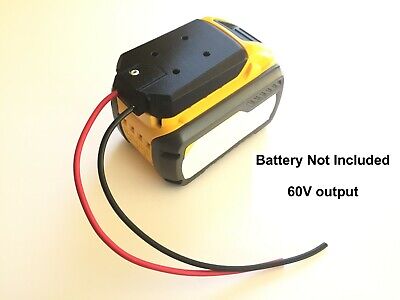 Includes 1 black DeWALT 60V Max (54 volt) Flexvolt battery adapter. This battery adapter/connector has been tested to work with DeWALT 60volt flexvolt batteries. Including models:DCB606 and DCB118X1.
[
The bike uses a 52V battery with a controller rated at 61V. The fully charged voltage of the DeWalt battery is 61.2V which is higher than the 58.8V for the OEM. It does not cause any issues with the controller other than an inaccurate battery gauge reading on the display. Consequently, I'm using a voltmeter to determine the battery state of charge.
Very little information is available for these DeWalt Flex Volt batteries except that they use 3 strings of 5 cells wired in series for 60V or parallel for 20V. I don't know what type of cells are used however and the voltage does not match that of "standard" lithium cells. I don't know how the voltage relates to the actual % of charge and, more importantly, what the safe max discharge voltage is. I also don't know whether the low voltage cutoff circuit is located in the tool or the battery itself.
At $250 each, I don't want to damage the battery by over discharging but I also want to get the maximum range possible. Using power tool batteries on an e-bike is nothing new and the idea has been discussed here before. I'm curious how others who use them handle battery management.
Last edited: