This is Devon with Vineyard Cruisers, a new beach cruiser style fat tire electric bike and fat tire bike trailer that we recently launched on Indiegogo (
http://igg.me/at/vineyardcruisers
).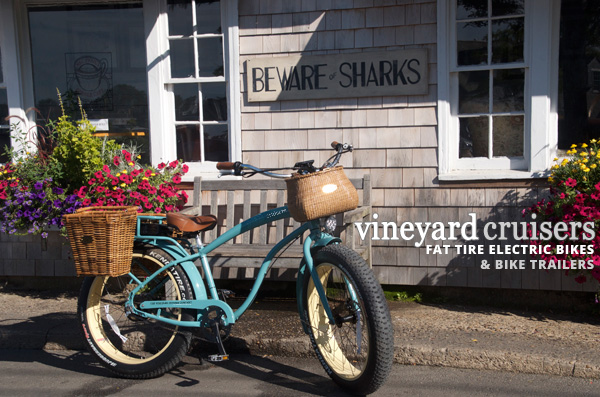 Pre-order pricing is what we like to refer to as 'Sam Adams and a lobster roll' - not the cheapest choice, but not Champagne and caviar either: $999 for the standard bike, which is a single speed with a 350w rear hub motor and a 36v/10ah battery, or upgrade to a 7 speed with a 500w motor and the same battery for a $100 more, both plus $175 s/h and tax if in NYS. Both bikes feature aluminum frames, Kenda 4 inch fat tires on extra wide rims, Tektro mechanical disc brakes, 4 color combos, choice of a traditional or step-through frame, and more.
The trailers are available in one color, have 20 x 4.25in fat tires on them, are pretty heavy duty, and can carry extra long items with an open ended slot on one side (I.e. Shorter surf board). They are available for pre–order at $274 plus $35 s/h & tax.
We have the final prototypes in hand and are ready to begin production if we meet our campaign goals. Baring any unexpected delays, both have an estimated delivery time frame of late June, 2016.
We've put in a lot of time and thought to these bikes – I've personally been working on some iteration of them for almost a year now – and are pretty proud of how they've turned out. Looking for feedback and some additional thoughts, and after speaking with Court, he felt this might be the best way to get started. Please let us know what you think.
We would also love your support if they look interesting to you, as well as very much appreciate it if you could share our campaign with anyone else you know who might like them.
More information is available on both the campaign site
http://igg.me/at/vineyardcruisers
, and the website,
http://www.Vineyard-Cruisers.com
/ (Has a pretty in-depth FAQ section).
Thanks!