Amego was founded in Toronto, Canada in 2010. They are an OEM manufacturer of electric bicycles as well as a retailer. One of their specialties has become selling to food delivery riders who operate in the city. The bikes are designed to be simple but offer great utility while remaining reliable for all-weather use.
The founder, Virginia Block, has been an ambassador for light electric vehicles as a clean and reliable means for urban transport. She lobbied the city of Toronto to allow ebike use on bike paths and bike lanes, the resulting legal framework has become a template for surrounding municipalities.
Read More
Show Less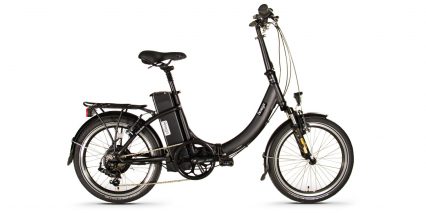 July 9, 2018
---
An affordable folding electric bike with deep step-thru frame for easy mounting, reinforced downtube reduces frame flex and mid-mounted battery improves stability, three beautiful color choices. Utility upgrades include alloy fenders with rubber mud flaps, a rear rack with spring latch…...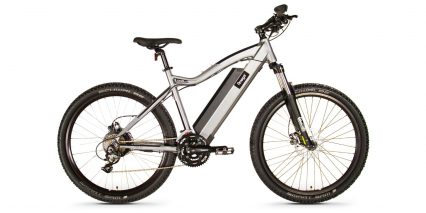 May 23, 2018
---
A cross country style e-mountain bike with 100 mm suspension fork, knobby trail tires, and sturdy alloy pedals, capable of higher 25 MPH top assisted speeds, includes a trigger throttle up to 20 MPH. Lots of adjustability with the display panel, including speed, the 12-magnet cadence sensor is very…...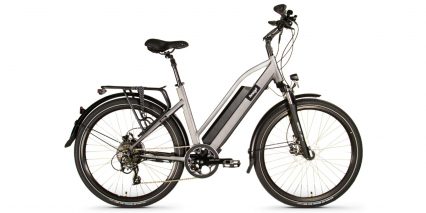 March 20, 2018
---
A feature rich, city style electric bike, available in four beautiful colors and approachable step-thru with double tubing for stiffness or taller high-step. Impressive 48 volt 13 amp hour Lithium-ion battery with USB charging port on the side…...