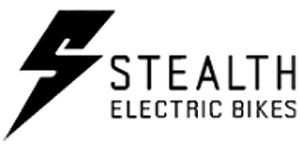 It appears that Stealth Electric Bikes may no longer be in business, please
contact us
with corrections. Handcrafted in Australia, Stealth Electric bikes are high powered, tough, and built for off-road riding. They blend motorcycle performance with bicycle pedaling capability.
Read More
Show Less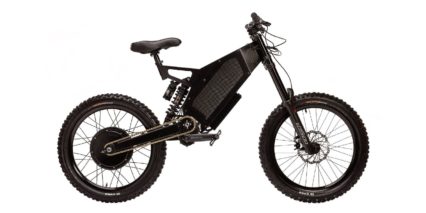 ---
Ultra-powerful high torque motor, sturdy frame and long travel front and rear suspension. Weighs 116 pounds, can reach 50 miles per hour in Performance Mode and offers a…...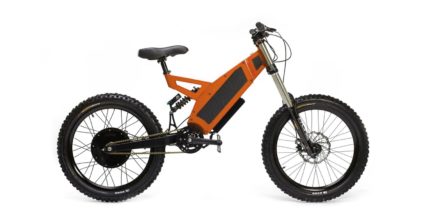 ---
A powerful, sturdy and fast electric bicycle that performs like a motocross dirt bike. Weighs 75lbs and offers 3,000 watts of power with top speed of 37mph (or 20mph…...