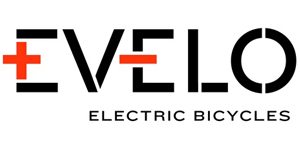 EVELO Electric Bicycle Company was launched in 2011 when one of its co-founders set out to solve a problem of how to get his wife to come riding with him more often. He built an electric bike for her from scratch that equalized the strength levels and enabled them to spend more time together outdoors, enjoying all of the benefits that cycling has to offer.
Since that time, EVELO has evolved into one of the fastest growing electric bike brands in the U.S. serving thousands of customers around the country and making cycling fun and easy, regardless of fitness levels, age, or hills.
Featuring a line of electric bikes equipped with a patented mid-drive motor and a unique NuVinci N360 internal drivetrain, which makes shifting gears easy and smooth, EVELO bikes are popular for those who are new to cycling, getting back to it after many years and are looking for a stylish and powerful electric bike. In 2015, EVELO has also introduced the Omni Wheel – an all-in-one electric wheel that enables anyone to convert a regular bike into electric in just 20 minutes with no technical skills required.
Using a unique direct-to-consumer distribution model and a network of nationwide Ambassadors, EVELO skips the middleman and passes on the savings to the customer, shipping bikes nearly fully assembled directly to the customers' door. It's known for its obsessive customer support that will go above and beyond to make sure that every single customer is happy with their bike for years to come.
Read More
Show Less