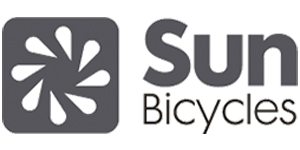 Sun Bicycles is a family company where the founders grew up cycling around their Miami neighborhood. They were inspired by Miami's beautiful skies and the amazing leisure experience that their cycling lifestyle gave them. The company was started in 1971, and up until recently the company has grown purely by word of mouth, but they, "felt the time had come to build a site that reflected our dedication to creating the ultimate ride in the sunshine".
Sun Bicycles is a smaller company made up of a designer who grew up spending a lot of his time in bike shops, a small sales team with a desire for adventure, and group of bike store owners that have worked with Sun Bicycles anywhere from six months to twenty years, and they welcome newcomers each year.
The company's philosophy is to give their customers a bike ride that gives them a feeling of freedom. They describe using their bikes as a personal experience, whether you're alone, or with friends. For them, bike riding is a way of life that gets them into the sun more, closer to light warm winds, and a way to spend more time outdoors away from the worries of life.
Read More
Show Less
December 4, 2016
---
A fun, classic looking electrified tricycle designed for adults, it's easy to mount, stable to ride and very adjustable in terms of speed and power, (go from 3 mph to 14 mph or slow reverse). Includes a rubber-coated metal basket that's perfect for storing groceries, supplies or the included charger…...