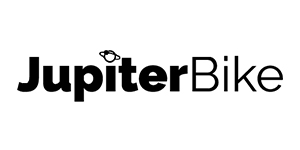 In 2017 JupiterBike began with the unique look of their version 1 JupiterBike utilizing folding frame, foot-pegs, wheels, and handlebars that pushed the limits of folding technology. After an updated version of the flagship JupiterBike, they've expanded into pedal electric bikes with their Discovery model and beyond.
Read More
Show Less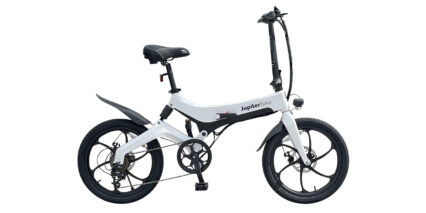 ---
A six-speed folding electric bike made from light weight magnesium alloy, offers pedal assist and throttle modes. Mid-sized hybrid tires and adjustable bumper suspension for the rear wheel improve comfort and make the bike unique. Solid one year warranty.. Cast magnesium wheels are extra tough, and won't go out of true the way traditional…...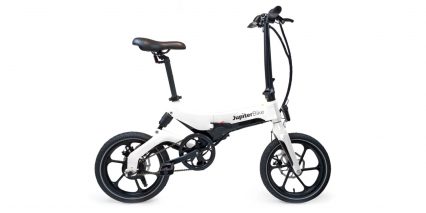 ---
A futuristic, small, compact, and lightweight folding ebike with rear suspension, fenders, cast rims, and is said to be approved by the FAA to travel by plane. A lot of comfort and features like comfort gel saddle, rear suspension, ergonomic grips, electric…...