M1- Sporttechnik GmbH & Co. KG (a German version of Ltd.) is the smallest limited in Fritzmeier GmbH & Co. KG, which is a German family owned company with plants in 10 countries worldwide and around 3,000 employees. The core business of the M1's mother company is manufacturing cabins for construction machines (Caterpillar, Komatsu, JMC …), and producing plastic and carbon composite products for BMW, Rolls Royce, Mini, Mercedes Benz Trucks, Scania, Volvo Trucks, MAN and many more.
M1 has a long history of producing sport products. M1 (at that time Fritzmeier) was the first company producing plastic skis with steel edging. Later the surf brand Mistral was founded by Fritzmeier. After selling the brand Mistral, M1 was born and the "M" which comes from the first characters of Mistral brand. Later M1 was doing sailing boats and the first carbon monocoque mountain bike frame, the M1 Magma in the early 90s.
M1 has been far ahead in technology when other bike manufacturers were still working with glued and sleeved carbon tubes we did the M1- Magma, the first carbon monocoque frame in bike business.
The target of M1 now is to design and engineer high end carbon Pedelecs which are as different from other bikes as the magma has been in the early 90s. With our M1 Spitzing we placed a new milestone in bike business. The M1 Spitzing is available as a so called Race-Pedelec which assists as long as the rider is pedaling.
Read More
Show Less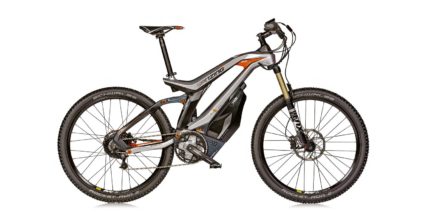 October 14, 2014
---
Powerful drive system available in three configurations for use as a low speed ebike or a performance off-road racer. Beautiful purpose-built frame with excellent balance and relatively light overall weight considering battery size...