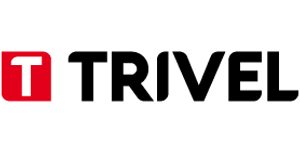 Trivel is a Canadian company that has been manufacturing adaptive tricycles since 1992, including electric trikes. Their mission statement is to create products that are "tailored to kids of all ages, to bring them joy and happiness" and this includes adults who are young at heart. Their products usually offer great adjustability to fit different body types and sizes and Trivel will customize builds to suit rider requirements. They always make sure a child has the right special needs tricycle to help improve their physical capabilities to help them reach their social and cognitive potential. They are proud that our tricycles serve not only as orthopedic equipment but also as a great recreation tool.
Read More
Show Less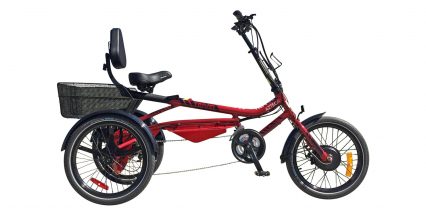 ---
An elevated, recumbent delta trike that's easy to approach and highly adjustable to fit different rider sizes, the seat post boom slides back and the handlebar stem telescopes up. Unique comfort saddle with sturdy back rest to support your back, basic ergonomic grips reduce…...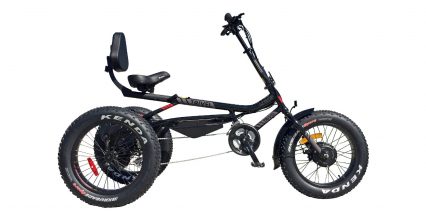 ---
A highly adjustable, comfort-oriented, electric trike with recumbent body position and 4-inch wide knobby fat tires, only one size and color but the seat boom extends back and the stem telescopes up. Smaller 20-inch diameter wheels bring the frame closer to the ground for stability and easier…...