Worksman Cycles was "founded in 1898". Americans were first introduced to Worksman generations ago when the Good Humor Ice Cream Man would use his Worksman Ice Cream Tricycle to go around neighborhoods. "To bring a more efficient, reliable and healthful transportation to modern industry" was their original goal when Morris Worksman started the company, and their goal hasn't changed since. 118 years ago Worksman Cycles' first bikes were used by local businesses who performed deliveries.
Worksman Cycles offers a wide range of both industrial and recreational bikes and trikes. They also offer a wide range of accessories to go along with their bikes, including vending, hot dog, and ice cream carts you can hook up to a bike, through their website. How cool is that!
Read More
Show Less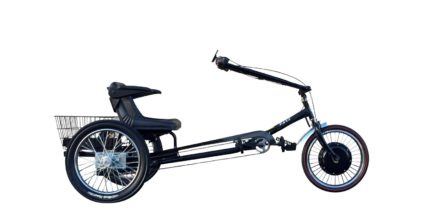 December 12, 2016
---
A heavy duty electric tricycle capable of carrying up to 550 lbs including the rider and cargo, large metal basket in the rear for transporting gear and the charger. Durable 500 watt motor paired with a 48 volt battery pack encased in Aluminum for…...