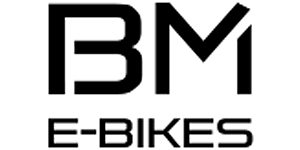 BMEBIKES is a team of performance-driven, mountain biking enthusiasts with one shared goal in mind: to build a product that could match the level of performance required by the team.
Their specialty is in performance electric mountain bikes. All models are built frame up in the USA, and manufactured with rigorous requirements in terms of power, speed, and durability. Equipped with 8Fun mid-drive motors and Shimano components, each e-bike is capable of climbing steep mountain trails and rocky terrain, or simply cruising down the neighborhood streets. BMEBIKES simply builds a powerful, versatile e-bike.
BMEBIKES stands apart from the competition by providing the highest quality e-bikes at extremely competitive prices. All production is kept in-house, and all advertising is done via word-of-mouth from previous customers; as a result, cost-savings are passed down straight to the end consumer. Comparable e-bikes in the market are easily 2 to 3 times the price for the same level of quality.
The BMEBIKES team is first and foremost about the mountain biking lifestyle; the team initially built e-bikes for their own personal mountain biking excursions. The fact that they now have the opportunity to share their passion – by providing high performance e-bikes at low prices for everyone to enjoy – is an added bonus.
Read More
Show Less