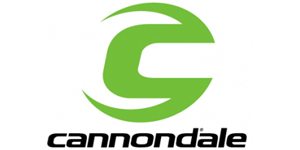 Cannondale is an award winning east coast company founded in 1971. They came out with their high rigidity, low weight oversized aluminum bike frames in '97, and a carbon-aluminum hybrid frame in the mid-2000s. They currently offer a full line of Ebikes in mountain, touring, trekking and urban.
Read More
Show Less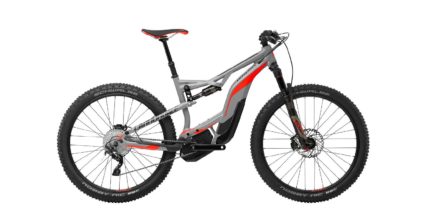 June 24, 2017
---
A Bosch powered Trail style electric mountain bike with custom battery and motor integration, unique batt-strap protection system, high-torque CX motor with eMTB mode. Shimano SLX groupset includes a 1x11 drivetrain with Shadow Plus chain clutch, 180 mm hydraulic…...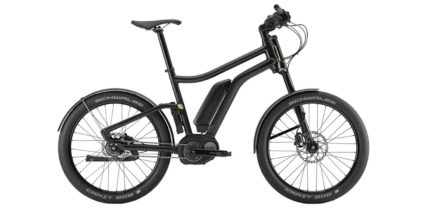 June 5, 2017
---
A sturdy, tough looking, urban electric bike that uses smaller 24" wheels paired with fat 2.35" tires providing quick steering, a lower standover height, and improved strength. Unique Lefty fork adds to the artistic quality of the frame and tight metal fenders,…...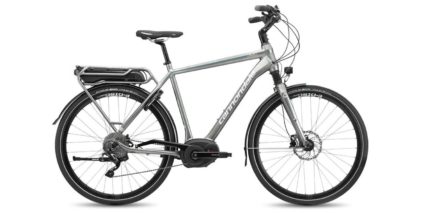 December 21, 2016
---
An electric bike that blends in while offering a lot of utility as a commuter or even trekking touring platform, sturdy integrated rack, tight and extra long fenders with mud flaps. Available in five frame sizes across two styles (traditional diamond high-step and lower step-thru), adjustable…...