Founded in 2015, Elby is the company and model name for the award-winning e-bike designed by two long-time automotive designers/manufacturers. There are two versions of their "one size fits most" hybrid electric bike, a single speed and a 9-speed.
The focus of the Elby e-bikes is to provide an easy, fun riding experience for almost anyone.
Read More
Show Less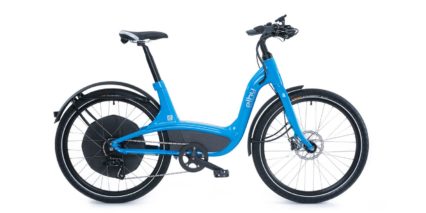 February 24, 2017
---
A highly polished, purpose-built electric bicycle with easy-to-mount frame, adjustable bars and ergonomic touch points, available in five colors, additional $99 shipping with assembly by Velofix. Custome extra-wide Aluminum fender that don't rattle, integrated Supernova LED lights with a custom light…...