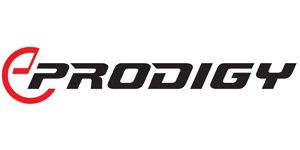 eProdigy Bikes is a Canadian electric bicycle brand based in beautiful British Columbia. Founded in 2011, this young company is a joint venture between a distinguished motor manufacturer of over 20 years and Dr. Battery, a leading distributor of lithium-ion batteries in North America. These two enterprises have been devoted to promoting an active and healthy lifestyle for their customers. They share the same commitment to support a sustainable environment and future. As luck would have it, eProdigy gets the best of both worlds.
eProdigy offers a unique variety of ebike models that are equipped with their proprietary Coaxial Bottom Bracket MotorTM to suit every person's needs. Their collection of electric bicycles are designed with timid first-timers, avid cyclists, and female riders in mind. eProdigy's core mission is to design and make the most practical, user-friendly, and stylish ebike while striving to make it affordable for any average consumer. As an alternative for the rest of the ebike community, eProdigy also offers their innovative mid-drive motor in a conversion kit.
An eProdigy Coaxial Bottom Bracket Motor™ is placed at the bottom bracket of the bike, sharing the same shaft with the cranks. This remarkable design goes in line with the fundamentals of a regular pedal bike, that is, drive the chain to utilize gears and place the bike's gravity in the center. With this custom bottom bracket frame design, it provides riders the optimal balance and the most natural synergy when propelling a bike. An additional benefit is a hidden motor that's also well protected from roadside debris.
eProdigy's line of mid-drive electric bikes are all classified as a motor drive that can be activated through a throttle on demand trigger or through a pedalling action. The pedal assist feature is governed by a cadence sensor which helps alleviate the burden to pedal hard or apply torque to pedaling. An eProdigy Bike is capable to output up to 750W 48V motor power and is only powered by top tier cells in the battery industry.
Our passion lies beyond the construct of our bikes. We value the everlasting relationship we have with our customers and dealers. eProdigy is driven to raise the bar in customer service and dealer support. At a bare minimum, eProdigy provides a 2 year warranty on their motor and battery systems, and a lifetime warranty on customer care.
Read More
Show Less