Superpedestrian brings together a team of designers and robotics engineers with one vision: transforming urban mobility. Our first idea? Pedal power. With an exclusive license to MIT's Copenhagen Wheel, we bring the bike revolution to your streets. The Wheel is entering mass production in 2015, with thousands of units already sold on pre-order in 60+ countries. The Copenhagen Wheel transforms your bicycle into a smart electric hybrid, quickly and easily. The Wheel contains a motor, batteries, multiple sensors, wireless connectivity, and an embedded control system. The Wheel learns how you pedal and integrates seamlessly with your motion, multiplying your pedal power 3x—10x. It makes hills feel flat and distances shrink, so you can cycle just about anywhere.
Read More
Show Less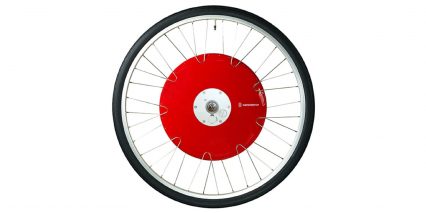 ---
An advanced all-in-one electric bike wheel with the motor and battery combined in a sturdy red case, provides near-silent pedal assist based on four signals, measures rider input 100+ times per second. Offers three levels of assist with adjustable speed from 10 to 25 mph (in some…...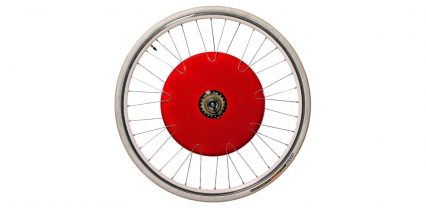 ---
A near-silent electric wheel system available in 26" or 700c size, it converts traditional bicycles into ebikes and uses a smartphone app compatible with iOS or Android devices. No wires to deal with (uses Bluetooth 4.0 wireless connectivity), activates with a secure connection…...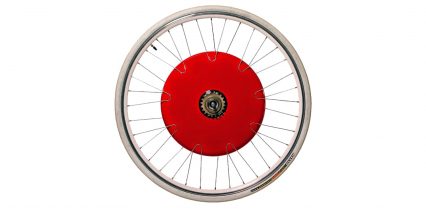 ---
All in one smart wheel electric bike kit for 26" or 700c wheels, works with single speed or cassette. Removable Lithium-ion battery for convenient charging or extended rides (with optional second pack)...