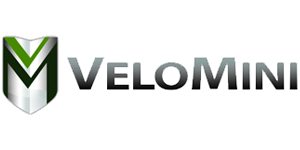 VeloMini, founded in 2010, is a division of SharperBike, LLC. In addition to owning VeloMini, SharperBike is the US distributor for Freeparable, a Taiwanese company specializing the manufacturing of high-quality urban and cross country trailers as well as bicycle accessories.
Since its inception, VeloMini has been one of the top selling subcompact folding bicycles on the market. Its weight, folding size and price makes it more competition to stand up electric scooters than the other folding bikes which weigh 10 to 20 lbs more than the VeloMini, and can be awkward to fold and carry.
Customers include: Commuters looking for the ideal first mile, last mile solution, private pilots, RV and boat owners, as well as seniors looking to extend the distance they can travel and millenniums living in tight spaces.
People often purchase the SharperBike T1 trailer which connects to the VeloMini. The T1 trailer is perfect for pilots to transport luggage, RV and boat owners to run to the store, as well as seniors and millenniums to go to the market, drop off dry cleaning, and numerous other tasks which used to require the use of a car.
VeloMini V2, will be introduced shortly the beginning of Q2 2016. It will incorporate a much improved battery using the Samsung 18650 cells hidden in the frame, and a digital display. For 2016 The VeloMini will be available in four colors, and will only be available with a three speed Shimano Nexus internal hub. The one speed will be discontinued.
Read More
Show Less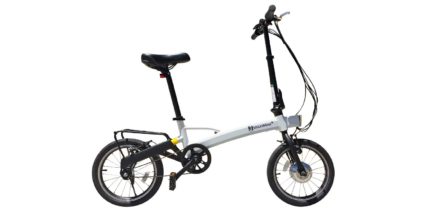 June 5, 2017
---
One of the lightest, most compact, folding electric bikes I have tested, it folds down quickly and doesn't rattle around or come undone very easily because the seat post secures it. An integrated headlight, independent rear light, and bright glossy white frame help you to see…...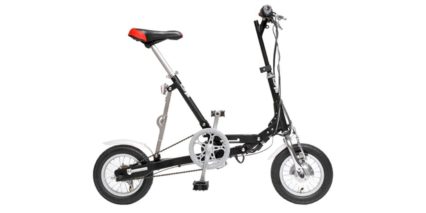 August 3, 2013
---
Light weight, stable and strong sliding-triangle folding frame design. Offers three internal gears for pedaling at various speeds along with pedal assist and twist…...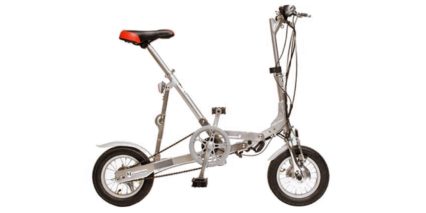 August 3, 2013
---
One of the lightest weight folding electric bikes available anywhere. Only offers one gear, small 180 watt motor and a maximum throttle speed of 12mph...