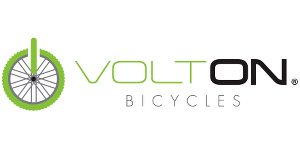 Volton Bicycles was founded in Chicago, Illinois in 2011 with a vision to establish electric bicycles as a simple and affordable alternative mode of transportation. Whether you are a daily commuter, a student, a delivery person, rehabilitating an injury or are just looking for a fun new way to explore the great outdoors, we are passionate about developing and providing electric bicycles for you to use as a exhilarating alternative of mobility.
Volton Bicycles was formed after receiving very positive feedback on a power assisted electric bicycle developed for a family member who underwent heart surgery and wanted an alternative to rehabilitation confined to indoor stationary equipment. This bicycle provided a great opportunity for him to be mobile and exercise while enjoying the beautiful outdoor bike-ways on a fun new form of transportation. The positive gains this bike provided and the great response we received motivated us to further explore the many benefits electric bicycles can provide.
Today, Volton Bicycles continues to design and supply electric bicycles based on traditional bicycle geometry and aesthetics, featuring top performing components and motor systems powered by tried-and-true batteries, at affordable prices.
Read More
Show Less