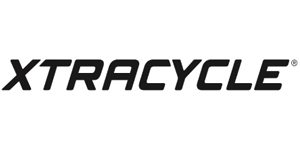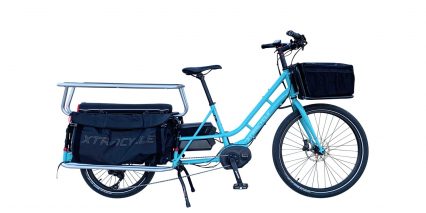 April 4, 2019
---
A long-tailed cargo bike that comes in both a step-through and a high-step frame, both very strong, purpose built, versatile, and smooth, optional Bosch CX or Bosch Speed motor, as well as tons of available accessories. The bike features a lot of thoughtful touches like battery integrated lights, optional dual battery…...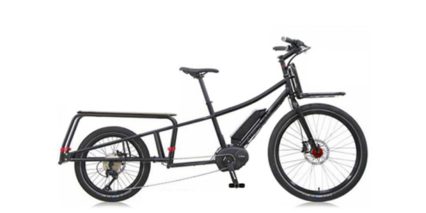 October 14, 2014
---
High quality steel frame and clever accessories combine to create a comfortable and useful electric cargo bike. 26" front wheel for improved handling and increased attack angle, smaller 20" rear wheel for…...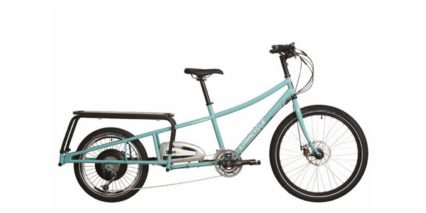 December 23, 2013
---
Sturdy electric cargo bike made from the Xtracycle EdgeRunner 27D base and the BionX PL 350 watt motor. Smaller 20" rear wheel makes transporting cargo or kids easier and safer due to lower…...