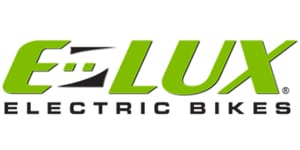 When E-Lux was founded in 2014, partners Jerry, Josh and JP agreed that the only way to compete in this market would be to excel at those four aspects. Being family owned, operated and having many years of experience in this industry gives E-Lux the ability to do such.
Bringing a different product to the market was key. Our bikes are custom designed by lead engineer, Jerry Bridgeman. Jerry has over 15 years in the electric bike industry. We ensure only the highest quality parts are used in every bike.
Each of our bikes are hand inspected by our quality control partner, JP Blake with visits to the factory before every shipment. We are able to create a community, a community of people that can be proud to say they are a part of the E-Lux Family.
We believe that our personal approach to the process will be the measure of our success. Quality. Customer Service. Community. Different. Explore, with E-Lux!
Read More
Show Less