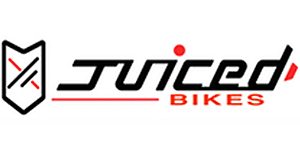 Juiced Bikes was founded by Tora Harris, a mechanical and aerospace engineer, in 2009 and was originally called Juiced Riders. The name changed came in 2014 / 2015 as the company expanded into more traditional city bikes with higher top speed vs. long range cargo models only.
Based in San Diego, California, the first products sold by Juiced were Lithium-ion battery packs for e-bike conversions. In just one year, in 2010, the first purpose-built ODK model was launched and became a leader in value and range. Most frame designs from Juiced are custom and feature components and accessories that cannot be found elsewhere. There are usually battery size, frame size, and color options and Juiced is known for delivering a good "bang for your buck" product.
Tora is a Princeton graduate who is also a two-time winner of the NCAA Championship in the high jump. He has lived in Germany, the Netherlands, and now regularly visits China (as he speaks manderin) to be hands-on with the manufacturing process. Major consideration has been paid to reliability and serviceability according to the company, Juiced sells both through independent electric bike dealers and direct online through their website.
Read More
Show Less