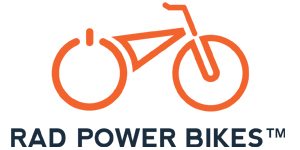 Founded in the rural hills of the North Coast of California in 2007, Rad Power Bikes started out building custom electric bikes on customers' existing bikes. Now based in Seattle, WA, Rad Power Bikes brings production electric bikes to the market which perform as seamlessly in urban environments as they do in off-road terrain.
Rad Power Bikes intentionally forgoes the traditional bicycle distribution channels and sell direct to the consumer. This allows them to bypass the multiple levels of markup in the traditional channel, offering premium electric bikes at a fraction of the cost of comparable models.
Rad Power Bikes understands what it takes to provide great customer service and support to keep your bike running at its best. They have a full time customer support phone line and email where technical support questions will be answered same day, giving buyers peace of mind buying online. Rad Power Bikes is here because above all else they love electric bikes and want to make them more accessible to the world.
Read More
Show Less