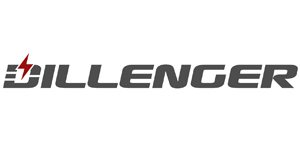 Dillenger began in 2007 when the founders of a small Aussie-based engineering firm were looking to build a custom bike frame made from an intricate arrangement of stainless steel rods. This prototype vintage space frame chassis electric bike proved to be a bit of a hit and the company was asked to produce a few models locally for existing clients. Later in 2007, Dillenger Pty Ltd was registered as a company in Queensland, Australia. Products are now sold online, all around the world.
Read More
Show Less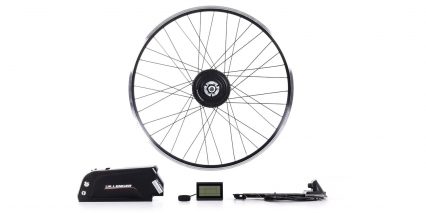 ---
An electric bike kit that includes everything you need to get rolling aside from an inner tube and tire (consider buying in advance or using the one off of your target bicycle). Available in 20, 24, 26, 27.5 and 28 inch wheel sizes! That means you can…...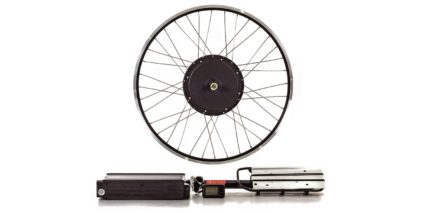 ---
A powerful electric bike kit designed to replace your existing rear wheel (works with 24", 26" and ~28" wheels). Offers throttle mode and five levels of pedal assist, locking removable battery, great wire management...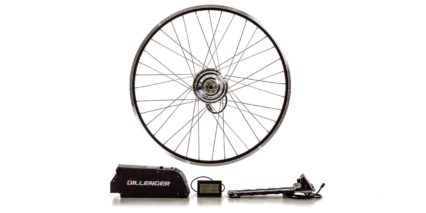 ---
One of the easiest electric bike kits to install that I've ever tested, front wheel mounting, color coded quick-connect wires, clip-on 12 magnet cadence sensor ring. Offers both throttle mode and pedal assist with five levels, can reach 20 mph in…...