FLX is a British-American startup founded in 2014 by Pete Leaviss and Robert Rast. FLX aims to inject some excitement into the eBike market with stylish designs and innovative technology, helping to create a cleaner future. They launched three high performance affordable models direct to consumers on Indiegogo in 2015 and concluded their campaign with over $2M in orders. For more information, visit the official site at flx.bike
READ MORE
SHOW LESS
Sort by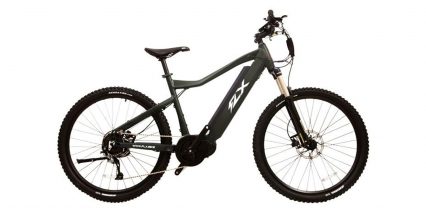 January 12, 2018
---
A hardtail cross country style electric mountain bike with quiet Bafang Max Drive 350-watt mid-drive motor, adjustable top speed upwards of 35 mph position it for private property or OHV use only. Three different colors to choose from - White Lightning, Carbon Black, and Gun Metal Gray…...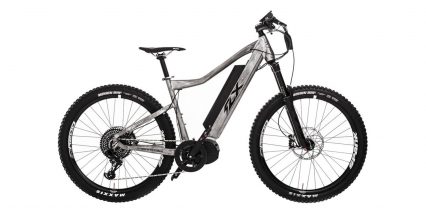 January 3, 2018
---
Purpose-designed electric made for extreme off-road use with a 1000-watt mid-drive motor, 17.5 ah battery and top speed upwards of 40 mph, it looks like a bicycle but is classified more as a moped. Extra large 203 mm, quad piston, hydraulic disc brakes provide ample stopping power, which is…...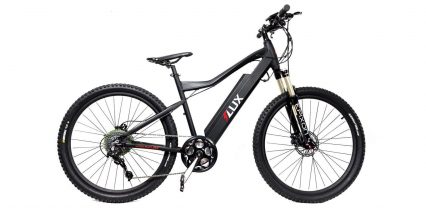 April 3, 2016
---
A mid drive, hardtail electric mountain bike with pedal assist and throttle mode, capable of higher top speeds with assist ~25 mph. Funded through Indiegogo in March 2016 at a discounted price, available to ship worldwide with…...