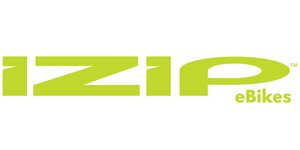 No matter how you ride, IZIP eBikes has a fun, fast, and efficient electric bike for you. We've carefully designed each bike to ensure that it has the best technology and components for its purpose. Whether you need a high torque Currie Electro-Drive® system to tackle steep hills, the smooth speed of the Shimano STePS drive system to fly through city streets, or a comfortable electric bike to give your weekend rides a fun boost, you'll find an IZIP eBike that has been specifically tailored to provide you with the best ride possible.
Founded in 2005, IZIP eBikes has over 10 years of experience in designing great electric bicycles. As part of the largest and longest operating eBike company in North America, IZIP is backed by a nationwide network of skilled independent local bike dealers and the Accell North America Electric Bike Competence Center (EBCC).
But the real proof of how efficient, technologically advanced, and FUN our eBikes are, is in the riding. Take a test ride today at one of our leading authorized IZIP eBike dealers.
READ MORE
SHOW LESS