Populo at their core endeavors "to build bicycles that make cycling for work or play accessible to all people." They also try to, "level the playing field" between fast and slow riders, allowing your whole family to ride together. They say that they make it so that you can commute to work or any of your activities with ease, and so that you can even carry groceries or pull a trailer with your electric bike. In addition to their electric bike offerings, they also make scooters and hoverboards.
Warranties are offered on all Populo's electric bikes and main components sold by, "an authorized Populo Bikes retailer". This will allow their customers to rest assured that even if they receive a defective part, they will either replace the part or else fix it. There are over 100 Populo dealers across the United States allowing them to service a huge range of customers.
READ MORE
SHOW LESS
Sort by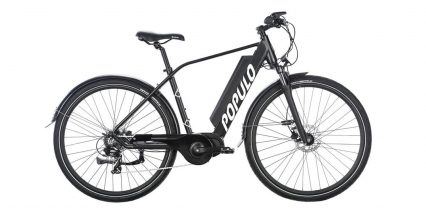 November 13, 2017
---
A relatively affordable, surprisingly powerful eight-speed electric bike with a comprehensive HUD and front suspension that feels like a great fit for urban commuting, it also comes in two frame sizes, 49cm and 54cm to accommodate a wide range of rider heights. Extremely accurate torque sensors and quiet 350-watt mid-drive motor allows for a 27-mile real-world range…...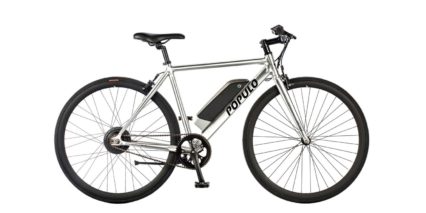 November 22, 2016
---
An affordable, fairly stylish, surprisingly peppy single speed electric bike that would be great for urban riding, available in five frame sizes and four colors. Very affordable at just under $1k, especially considering the wires are internally routed through the…...