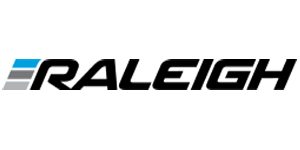 Raleigh is inspired by one simple idea – fun. An idea that inspired our very first bikes in 1887 and continues to inspire how we do things today. Raleigh offers quality bicycles to ride in the city, dirt or on the road for all ages and abilities. Our eBikes are designed to be extremely comfortable and versatile at a great value, getting you where you need to be, as fast as you need to be there – and with ease. Based in Kent, Washington, Raleigh is a proud sponsor of local and adventure cycling, families, and smiles.
Raleigh eBikes feature the finest drive systems developed by Shimano STePS and Currie Electro-Drive®, and have developed bikes for fun, commuting, off road, or any other use. Raleigh eBikes are produced using the finest in bicycle technology and components, and will provide years of fun, safe, reliable use. Raleigh eBikies are backed by a nationwide network of skilled independent local bike dealers and the Accell North America Electric Bike Competence Center (EBCC).
But the real proof of how efficient, technologically advanced, and FUN our eBikes are, is in the riding. Take a test ride today at one of our leading authorized Raleigh eBike dealers.
Read More
Show Less