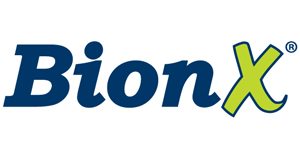 BionX is on a mission to revolutionize the way people move. Our award-winning electric drive systems are answering a growing worldwide demand for alternative transportation solutions that enable environmental sustainability and a higher quality of life. Started in 1998, BionX was purchased by auto parts manufacturer Magna International in 2009. BionX saw success in both the bicycle and automotive industry, supplying parts to manufacturers such as Trek, Smart, KTM, Wheeler, and EVO to name a few.
BionX propulsion systems come in 2 forms; used by major bicycle manufacturers on their original equipment, and as a stand-alone conversion system that can be applied to almost any bicycle. BionX motors are among the lightest weight to power ratio, offering quiet and smooth patented proportional assist in a simple package. Our batteries are designed to be versatile for those seeking to add power to their favorite bicycle, or integrated with a frame for esthetics and fit on complete bicycles.
This feature heavy system offers regenerative braking, the ability to integrate lighting systems, an optional throttle function, and different display options to cater to users who are looking for simple to complex feedback from their ride.
Read More
Show Less