Folding Electric Bike
Reviews
This type of electric bike features a frame and components that fold, rotate, or remove to improve portability and storing potential. They are popular with people who travel in RV's, live in small apartments, or use public transportation. Despite their often small size, they are not always as lightweight due to additional frame reinforcement and similar motor and battery technology as full sized non-folding ebikes. Most folders are small or medium sized and offer an approachable mid-step or step-thru frame, making them popular for petite riders.
Read More
Show Less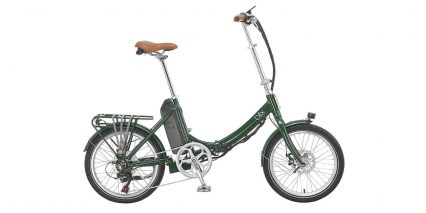 ---
An elegant folding electric bike with tons of new accessories, upgraded 500 watt motor, powerful and long lasting 48v 14ah battery, disc brakes, thicker tires, can fit a Yepp child seat, and new aluminum paint matched fenders. 2" wide tires with reflective sidewalls for increased safety and stability, battery integrated headlight and…...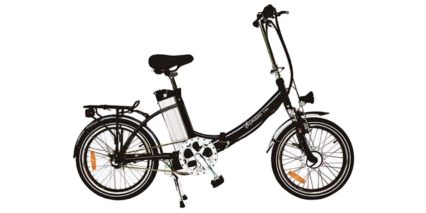 ---
One of the only folding electric bikes I've seen to date with a front shock built in for comfort. Comes stock with front and rear lights, fenders and a rear rack for panniers or…...