Hub Motor Electric Bike
Reviews
This type of electric bike utilizes a hub motor (or two) that is built into the wheel. It's the most affordable type of drive system and often works well with throttle operation. There are two types of hub motors: geared and gearless. Gearless tends to weigh more, provides less torque (especially at low speeds), produce some magnetic drag when not engaged, but may offer regenerative braking, and tend to be very durable and quiet. Geared hub motors tend to be compact, lightweight, and affordable, but they produce a bit of whirring noise during operation and may not be as durable over long periods of use. They freewheel efficiently without producing drag, but cannot provide regen braking. Since motor weight is positioned inside the bicycle wheel itself, it increases unsprung weight if the bike has suspension. It also requires custom spokes, wheels, and axles that bite into the frame to provide forward movement. For this reason, they may also require a torque arm to secure the axle against the frame.
Read More
Show Less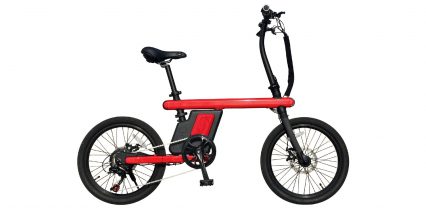 ---
A sturdy, folding electric bicycle, that can handle weight up to 330 lbs, available in four color choices with affordable second-battery option, the 250 watt geared hub motor is lightweight and efficient vs. powerful. Lighter than many other folding ebikes at 43.5 lbs, the front wheel has quick release,…...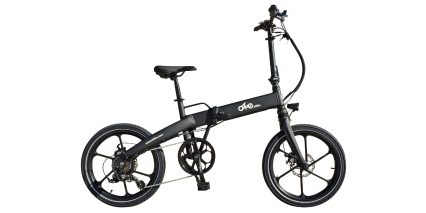 ---
A streamlined, folding electric bike with adjustable-height handlebar, sturdy cast rims, two color options (matte black and white), LED lights and reflective tires for safety. Well-protected drivetrain with derailleur guard at the back and plastic chain guide at the front,…...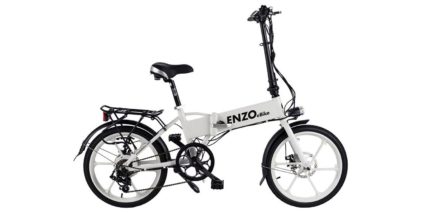 ---
An affordable, extra-durable, folding electric bike designed for yachts, RV's and other travel applications. Magnesium wheels are rugged and protect the motor, front and rear LED lights and fenders…...