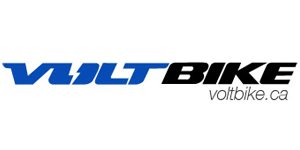 VoltBike™. started in our garage with a mission. To bring North America premium electric bike at half the price compared to your local department store. We're proud to build the world's finest electric bikes – by and for people who love to ride. VoltBike is specifically designed and built for the North American market.
In the very beginning, like any startup company, the journey from prototype to product was long and complex. Our founder managed a global supply chain stretching from Vancouver, Canada to Ningbo, China. Being hands-on from beginning to end of our first production process was an invaluable opportunity to learn on the fly.
On a sunny day in the spring of 2013, our team watched – and cheered – as VoltBike's very first bike were pedaled out the door by happy customers. Since that day we've shipped thousands more to VoltBike riders all over North America.
Today VoltBike is stretched over 8000 sqft free standing warehouse facility in Burnaby, BC, Canada and 2000 sqft shipping depot at Blaine, WA, USA. We ship non-stop, everyday all over USA and Canada.
Read More
Show Less