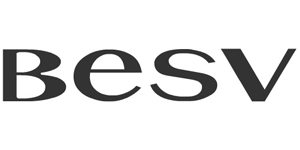 BESV is a division of Darfon Electronics Corporation, a global manufacturing powerhouse, founded in 1997. Darfon manufactures Solar & Energy Devices, and Electric Bikes. Darfon is also responsible for manufacturing one of three laptop keyboards used today.
Darfon/BESV has a long standing tradition of promoting healthy living and bike culture with employees. BESV was founded on the following principles.
1. Beauty – BESV designs products that capture people's imaginations, both in aesthetics and functionality.
2. Eco-friendly – BESV products contribute to improving the environment.
3. Smart – With advanced technologies, BESV bikes respond intuitively to different users and changing conditions.
4. Vision – Together these three principles form our vision for the future and thus the brand name BESV.
BESV has created a family of premium award-winning electric bicycles with unique and stylish designs and advanced software technology. BESV brings customers a truly amazing riding experience, offering eco-friendly, pollution-free, healthy lifestyle, and commuting alternatives without fuel and insurance costs.
The world is standing at the beginnings of an exciting new era in personal transportation. For most of its customers, the BESV is their first electric bike experience. BESV bikes remind them of riding that first bike and feeling the freedom of motion.
The electric pedal assist bike is like having three bikes in one. For optimal workouts, the assist can be turned off and the bike becomes a regular pedal bike. For reduction of physical strain, the rider can increase the assist level to one or two, and still get the benefit of exercise plus increased distance. Finally, for those who want to ride to work, cover some distance and hills, and make it look and feel effortless, there is the maximum assist level. The choices are endless.
BESV flatten hills and lowers the mountains, while also allowing rides to challenge themselves with longer distances and more frequent use. BESV simply gives people the freedom of taking on the terrain on their own terms, while opening up possibilities for eco-friendly travel.
For people who lose some of their physical prowess due to injuries or age, BESV gives them a way to get back the level of performance they enjoyed before and also keep up with the more athletic crowd. Even for the athletic types we offer a way to get through their daily commute in a fun and less sweaty way, or set new limits in distance and terrain.
BESV electric bikes are designed from the ground up, keeping in mind aesthetics, functionality and usability. Algorhythm is the e-bike's Smart Mode, which was specifically designed and fine-tuned by BESV's team of software experts. It is the custom firmware that monitors pedaling effort and automatically adjusts the torque, the assist-power to optimize speed and maximize riding comfort. Each model's design is distinctly different in appearance and ability, aiming to make the bikes as unique as its customers.
Read More
Show Less