Fat Electric Bike
Reviews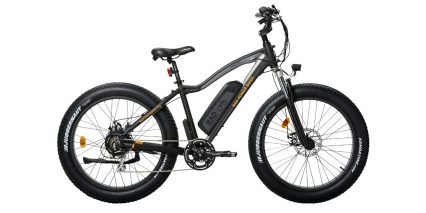 December 18, 2017
---
An affordable, powerful, electric fat bike with responsive 12-magnet pedal assist and twist-throttle on demand, available in two colors with lots of accessory options including fenders and racks. Only one frame size but the top tube is sloped and the shorter stem pairs…...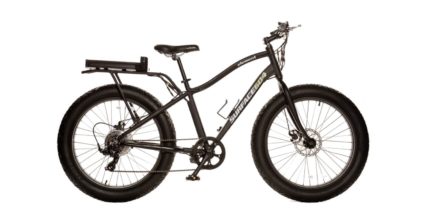 March 27, 2014
---
Well-rounded "fat style" electric bike with three levels of pedal assist, a twist throttle and seven gears for going off road. Oversized tires provide cushion on bumps and won't sink in sand or snow, solid derailleur…...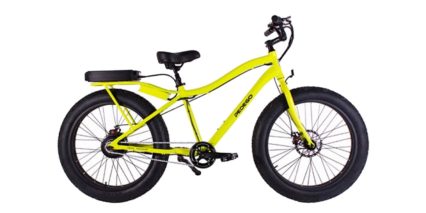 August 25, 2013
---
Off-road design with 4" wide tires, increased contact patch enables the bike to ride on sand, snow and other rugged terrain, larger tires also provide cushion for improved riding comfort. Ultra powerful 600 watt geared motor and 48 volt battery pack for improved torque and…...