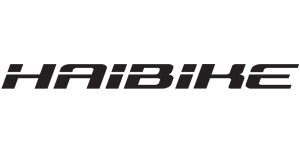 From concept to execution our ePerformance bicycles feature a high degree of innovation, advanced design and engineering. We are the industry leader in ePerformance, with several groundbreaking innovations under our belt, including the Gravity Casting Motor Interface, the Skid Plate, and the Sprocket Equalizing System. Our high level of technical know-how is what makes our bikes stand out from the crowd.
Haibike entered the US market in 2014 with an established brand history in Europe. Haibike started in Germany in 1995 by Winora Group president Susanne Puello, and her husband Felix, but its roots date back to 1914 when Susanne's great-grandfather, Engelbert Wiener, a racing cyclist, founded E. Wiener Retail Trading Company manufacturing custom bicycles.
Our history is what drives us forward. Ride one of our ePerformance bikes and you will feel the power, balance, and freedom our pedal-assist bicycles provide. One ride and you will believe in a new sport: ePerformance cycling.
Read More
Show Less